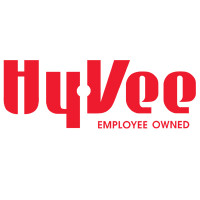 Hy-Vee is an American employee-owned supermarket chain with operations in Midwestern US. The company owns full-service supermarkets. Some locations have gas stations, convenience stores, and fitness centers. The company headquarters is located in West Des Moines, Iowa.
In 1927, Charles Hyde bought a half stake of a store in Kellerton, Iowa. The other half was operated by David Vredenburg and owned by his former employer, the General Supply Company. In 1930, they partnered up to launch the company.
In 2018, the employee-owned company was named the Retail Innovator of the Year by Mass Market Retailers. The award acknowledged the company for being able to adjust to consumer trends.
As an employee-owned company, Hy-Vee makes sure that the employees get the best benefits such as 401K plans, health insurance, a good job training program, and flexible working hours.
The company's employees love working for them because of the atmosphere in their supermarkets; everyone is friendly and serious at performing their jobs. Furthermore, they also liked the competitive pay and actual promotion potential.
How old do you have to be to work at Hy-Vee?
Aside from having the necessary skills and traits, applicants who seek to work at Hy-Vee will also need to be at least 16 years old.
Hy-Vee Careers
Hy-Vee has fulfilling careers in-store for employees that can perform, empower, and think independently.
Night Stocker: A night stocker's duty is to restock the store's shelves. They work at night when the establishment is closed, so they won't get in the way of the shoppers. Night stockers also check for damaged or expired goods and then replace them on the shelves.
Cashier: A cashier operates the establishment's cash register and is responsible for accepting payment and giving the correct change. During busy times, they can also do bagging duties. Cashiers are responsible for entering the right figures into the system and for taking care of the cash register's contents.
Bagger: A bagger works alongside the cashier to ensure that the customers have a great checkout experience. They put the products that the customers purchased into a bag once they are processed by the cashier. They can also be asked to assist shoppers by helping carry their groceries to their vehicles. A bagger needs to be quick to prevent long queues.
Deli Associate: A deli associate provides service to the customers of the supermarket's deli section. They perform a variety of tasks such as cutting and weighing meat and cleaning tables. They also take part in food preparation. Deli associates can also give product samples and suggestions to the customers.
Bakery Clerk: A bakery clerk provides service to the customers of the supermarket's bakery. Their duties include selling pastries, restocking display shelves, preparing pastries, and cleaning the bakery. They also answer questions and provide suggestions to customers. Bakery clerks need to know how to use baking equipment and they also need to follow the rules and guidelines regarding sanitation.
Produce Clerk: A produce clerk does a variety of duties. They work in the supermarket's produce section and their duties include restocking products, checking fruit & vegetable quality, helping customers get products, and answering questions from customers. They also need to display the products in a way that is enticing for the customers. Produce clerks need to have a great attitude and customer service skills.
Server: A server provides assistance to the customers who eat in the supermarket. Their duties include taking and serving orders, providing customers with utensils and other things they need, cleaning tables, and providing information for the customers. Servers need to possess a great attitude in dealing with customers and good customer service skills.
Manager: A manager ensures the supermarket's overall smooth operation. They direct employees and strive to meet monthly goals. Managers do quality control duties by checking the shelves for damaged or expired goods, observing food preparation, and ensuring that the establishment follows the rules and guidelines in sanitation. They also manage the supermarket's paperwork and payroll.
Gas Attendant: A gas attendant provides assistance to the customers of the gas station. They pump gas, collect payment from customers, and clean car windows. Gas attendants also check the vehicles' tire pressure and add air into tires when necessary. They need to have ample knowledge about the area so they can provide directions for travelers.
Floral Clerk: A floral clerk works in the supermarket's flower shop. They make sure that the flowers and plants are all healthy and fresh, and displays them in a way that is pleasing to the eye. Floral clerks need to be creative since they make floral arrangements.
Hy-Vee Application
Applicants who are planning to apply for a job at the company only need to ensure that they fit all of the job requirements and submit an application to the nearest Hy-Vee supermarket.
If the company's supermarkets are inaccessible to them, they can opt for an online application. Applicants just have to access the careers section of Hy-Vee's official website.
Applicants should review their information and read the instructions first before filling up the form in order to avoid errors. They should also wear corporate attire when submitting it so they will be ready in case they get scheduled for an on-the-spot interview.
For the resume, the applicants should list their past working experiences chronologically. They should also use a simple format and font style for better readability.
Applicants who are invited for a job interview should prepare by reading about the most commonly asked interview questions and practicing an interview with a friend. It would also not hurt to do a bit of background research on the company and its history.
Facts About Hy-Vee
The culture at Hy-Vee's supermarkets is about providing great customer service. They also ensure that the staff and management form great relationships and that they can all grow on the job.
In 2017, the supermarket chain announced that it would revamp their corporate structure for them to grow in information technology, restaurant development, and health & wellness.
The company is known for offering a wide variety of products and services in their supermarkets. They offer grocery products and they also have flower shops, pharmacies, gas stations, coffee kiosks, and many others.
The supermarket chain supports sustainability in a number of ways such as using recycled materials when building their supermarkets. They also use power efficient equipment to save electricity.
Application Links
Company: www.hy-vee.com
Careers: www.hy-vee.com/careers
Application: N/A