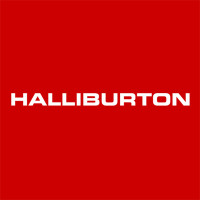 Halliburton works with the upstream gas and oil industry for the sake of maintaining reservoirs.  They perform a wide variety of tasks from locating hydrocarbons to performing construction on wells. They also manage data and perform evaluations.
The company was founded in 1919 by Erle P. Halliburton. The business started with a wagon, mules, and a wooden mixing box to perform oil well cementing. It became a worldwide company in 1926. Five cementing units were sold to an English company. This company was located in Burma. Hence, it was the start of the company's operations on the Eastern Hemisphere. The company actually became the first American company to succeed in performing a job in the oilfield service on China's mainland. The company's services were eventually divided into two divisions. These divisions were Completion and Production and Drilling and Evaluation.
In 2016 alone the company was the winner of Quasar Trio℠ Service in Best Drilling Technology of the Integrated Sensor Diagnostics Service in Best Production Technology. These awards are among the numerous others they have received throughout the years.
Over the years the company has grown to have about 50,000 employees whom represent 140 different nationalities. The business has spread to the extent that are are even operations in roughly 70 countries.
Health benefits are provided to employees. There are designed development programs that help individuals to learn and better perform in their career activities. Those with leadership potential are given opportunities to attend these development opportunities.
The company creates a very satisfying and uplifting atmosphere as it is constantly investing in its employees by providing encouragement and many development opportunities to better enhance their own performance.
How old do you have to be to work at Halliburton?
Some positions are open to those with high school diplomas or GEDs who are at least 18 years old. Entry level positions are ideal for these individuals to start working within the company. College graduates and college students at least 18 years old can apply for internships and positions.
Halliburton Careers
Halliburton provides careers in the professional, field operations, and manufacturing fields of work. There are also internships and jobs for students and recent graduates, or those who wish to obtain an entry level position. Jobs can be obtained in many parts of the world. The company's businesses expand into the Western and Eastern hemispheres. The following are some of the most popular and most needed positions for the company currently:
Consultant: A Consultant position is very popular among the company. There are many different positions as a consultant for this company, but they are all required to have knowledge of up-and-coming technology. Consultants need to communicate to clients about using technology. They are also expected to manage their own workload.
Mechanic Technician I: A Mechanic Technician I is responsible for maintaining and diagnosing equipment such as engines, transmissions, high pressure pumps, hydraulic systems, and generators. Repairs are also completed under general supervision.
Material Handler: A Material Handler received assignments and instructions and reports to them. They read and interpret procedures and instructions. Loading and unloading materials is also part of the job as well as moving materials to where they are needed.
Operator Assistant I-Surface Well Testing: An Operator Assistant I for service well testing keeps control and the processing procedures of wellbore fluids while well testing is occurring. They provide customers with information regarding reservoirs.
Industrial Manufacturer: An Industrial Manufacturer evaluates and selects engineering techniques and procedures before applying them. They use judgment in making minor adaptations and modifications because they are performing these tasks independently.
Entry Level Machine Operator: An Entry Level Machine Operator sets up and adjusts a many different machine tools. They may include but are not limited to mills, drills, and manual machines. These machine tools must also be operated by the individual who holds this position. They also may be required to read blueprints.
Entry Level Material Conditioner: An Entry Level Material Conditioner has the job of operating and maintaining equipment such as hydraulic pressed, plating baths, and heat treat furnaces, among other equipment.
Cementing Bulk Material Operator I: A Cementing Bulk Material Operator I maintains equipment that is used to cement and the equipment of the bulk plant. They pull bulk equipment and load it so that it can be used at a well site.
Entry Level Administrative Associate: An Entry Level Administrative Associate works on standard and defined assignments under supervision. There are limited opportunities to initiate work or use judgment when carrying out tasks. This individual performs routine and simple administrative activities.
Dispatcher: A Dispatcher must report telephone calls after receiving them. This allows service jobs to be completed by crews and other personnel. Telephone and radio equipment is used for this position.
Application
Those interested in applying can apply directly on the job's page for which there is interest in applying. The company offers the applicant to apply via Facebook, LinkedIn, or by entering their personal information.
Online applications can be completed after creating a profile account on the company's website. Accounts can be connected to an individual's Facebook or LinkedIn account.
The company encourages applicants to own their career. Fill in as much information as possible through the application process. Include your relative skills because the positions are searching for those most competent.
This company wishes to attract and keep only the best candidates. Employees should invest themselves in their work, and resumes are the first opportunity to show an employer that there is past experience in doing so.
Whether a candidate has a day or a month before entering an interview, it is suggested to conduxt research on the company and the job position, think of experiences that relate to the position of application, and be well rested and confident before entering the interview.
Things to Know About Halliburton
The company hires experienced workers and completes projects from all over the world. It is very well versed in the aspect of having a diverse employment status.
In 2017, the company announced an agreement with a San Diego company that specializes in electromagnetic sensor systems. The collaboration with this company, GroundMetrics, is a milestone in Halliburton's logging, earth modeling, and petrophysics practices.
The company offers a wide range of services and products to assist with oil and gas exploration and the development and production of these.
The Halliburton holds the AAPG Annual Convention & Exhibition where the audience can attend live presentations and speak one-on-one with specialists about the company's technology and innovations.
Company Links
http://www.halliburton.com/en-US/default.page