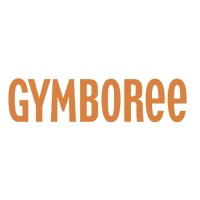 Gymboree is an American company that manufactures and sells quality clothes for children. They sell a wide array of trendy clothes for babies and toddlers.
The company is based in San Francisco but operates all over the United States and Canada. Gymboree is being managed by its President and CEO, Dan Griesemer.
Gymboree currently has 900 retail stores in the US and Canada, and franchises across the globe. The company has a family of clothing brands including Janie and Jack, Gymboree, and Crazy 8.
Employees enjoy benefits including dental, medical, and vision plans. Likewise, they receive holiday pays, 401(k) retirement plans, and store discounts. Special benefits like health savings account (HSA) and flexible spending accounts are also offered.
Many people admire this company, especially because of how they treat their employees. Aside from providing competitive salary and benefits, each of their employee are given equal chance to grow professionally.
How old do you have to be to work at Gymboree?
Interested applicants for entry-level jobs must be 16 years old and above, preferably with related work experience. Applicants should have finished college, or at least high school.
Gymboree Careers
Gymboree looks for creative and hardworking individuals who can help them create, design, and manufacture unique products for kids. Job seekers may grab the opportunity and apply for the following positions:
Sales Associates: Sales associates are frontline employees who introduce and recommend new products to customers. They directly interact with shoppers. Their job involves assisting the customers and making sure that display shelves are properly stocked. They also make sure that displays are properly arranged.
Merchandisers: Merchandisers help sales associates manage display shelves. They should be creative enough to make display shelves stir the curiosity of potential clients. They also help train new employees.
Assistant Store Managers: The assistant store managers work store managers to sustain the flow of business in retail stores. They are assigned team members to supervise. They assume the store manager's role whenever the store manager is not around, including handling customer complaints.
Store Managers: Store managers are in-charge of their own retail stores. They monitor the stores' general operations and day-to-day businesses. Their job involves hiring, training, and disciplining their team members. They also manage important administrative tasks like creating a weekly work schedule for their teams.
Quality Control and Quality Assurance Manager: The main responsibility of the quality control and quality assurance manager is to make sure that all products made meet good quality requirements. The quality control and quality assurance manager works hard to improve the company's profitability and efficiency through waste reduction.
Textile Designer: A textile designer is the one who creates designs for approval. He comes up with the designs for all their products. He often uses CAD or computer-aided design programs and a special software program to create different designs. A textile designer should be creative enough to come up with designs that will sell.
Pricing Specialists: They are sometimes called market research specialists. Their main job is to research and gather details about the promotional and regular prices of selected products. They also handle inquiries from buyers and marketers in relation to pricing.
Application Support Analyst: An application support analyst manages the issues associated with computer or smartphone applications. He deals with different applications like banking software, apps for businesses, and mobile games. Further, his job involves frequent interaction with clients and other employees. He often reports to an IT manager, but he manages a group of software specialists.
Tax Analyst: A tax analyst handles complex tasks like preparing the national and state income & franchise tax payments and returns. The job covers the preparation and research on different tax concerns and issues.
Treasury Analyst: A treasury analyst supports the process of cash forecasting. He ensures accurate maintenance of bank accounts and treasury systems. A treasure analyst mostly takes care of bank cost details and account balances. In addition, he evaluates the latest banking products or services.
Gymboree Application
Potential applicants can apply for job vacancies in two ways. They can go directly to the retail stores in their area and submit their application. Their other option is to submit their application online, via the company's website.
Interested job seekers must fill out the application form when applying in person. Hopefuls who apply online should visit the company's website and create a profile. Doing so allows them to apply for two or more positions at once.
Walk-in and online applicants must fill out their application form with care. All blanks must be filled out and the entries should be 100% correct and accurate. Walk-in candidates must use a black ink pen when filling out the paper-based application form.
Applicants should submit the form with their updated resume. Having a photo on the resume is a plus point. People who apply in person must look for store managers.
Candidates will be notified if they have passed the screening process. They should give their best to outshine other aspirants. Aside from wearing decent clothing, and arriving on time, they must be good at showing their interest and enthusiasm in working for the company.
Facts about Gymboree
The company values the people who work hard for them. They collaborate with them, they have an open line of communication, and provide encouragement to perform better. All team members are appreciated, and the leaders are always respectful and have good relationships with their members.
As a way of giving back to their valued customers, the company launched GymBucks and a rewards program recently. Likewise, they now offer gift cards and an exclusive type of visa which entitles their customers to big savings.
Gymboree is known for its trendy products for kids – from jackets to swimwear. They also offer cute accessories for babies and toddlers. Likewise, the company provides special deals, coupons, and big discounts on selected items.
Moreover, they don't forget giving back to the community. The company says being connected to their community is a part of their core values. Hence, they support different charitable organizations and schools in San Francisco with great humanitarian campaigns.
Application Links
Company: www.gymboree.com
Careers: https://careers.gymboree.com/
Application: N/A