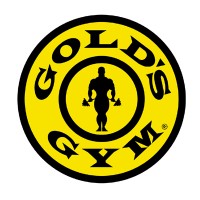 Joe Gold opened the first Gold's Gym way back in August 1965, long before modern health clubs became popular. During those first few years, the gym featured homemade weightlifting and exercise equipment. Dubbed as the "Mecca of bodybuilding", the original Gold's Gym in Venice Beach, California became the go-to gym of then Mr. Universe Arnold Schwarzenegger, and it was also featured in the movie Pumping Iron, which was the movie that not only made GOld's Gym famous, it also brought the word's attention to bodybuilding.
Today, there are more than 700 Gold's Gym branches worldwide. In fact, there are almost 200 Gold's Gym locations internationally, and the biggest one (measuring more than 150,000 square feet) was opened in Amman, Jordan in 2017.
People generally liked working in Gold's Gym. The pay was quite good, and the employees enjoyed a number of benefits. Besides the usual ones mandated by the labor laws, Gold's Gym employees also get performance bonuses every 6 months, and they also have free gym memberships, which they can also extend to their immediate family members.
However, working for a large company like Gold's Gym will be quite demanding. On the other hand, if you are dedicated to the job, and you are good at dealing with all kinds of people, you will feel at home in Gold's Gym.
How old do you have to be to work at Gold's Gym?
You have to be at least 18 years old and of sound mind and body to work for Gold's Gym. For corporate positions, the age and experience requirements are a bit higher.
Gold's Gym Careers
There are many different opportunities in Gold's Gym if you're looking for gainful employment. Here are some of them.
Front Desk Associate – the duties of this position include, but are not limited to, greeting and directing members as they enter the premises, provide assistance regarding the requests of members, respond to inquiries about gym operations and policies, other various administrative duties.
Membership Advisor – this position is responsible for the promotion and selling of gym memberships to new clients, and also for selling renewals/upgrades to existing gym members.
Group X Instructor – the group exercise instructor is responsible for leading and motivating members to undergo a pre-arranged set of exercises designed to promote overall fitness, in a group setting. The group x instructor is also responsible for ensuring the safety of the members in the group. The instructor will also serve as an information resource that will educate the members about the various aspects of physical fitness.
Fitness Manager – this position is responsible for managing and developing the fitness department of the assigned gym, provide training and leadership for the personal trainers (both new and existing), ensure that the personal trainers stick to their schedules and that they are well-equipped to help clients.
Registered Dietician – this position's responsibilities include, but are not limited to, managing the day-to-day wellness activities, delivering nutrition programs, and other activities. The dietician will also work in conjunction with insurance providers and billing companies facilitate insurance reimbursements for the gym's wellness programs.
Personal Trainer – this position entails helping our members achieve their full potential with regards to physical fitness by providing them with customized fitness programs, which includes basic education and guidelines on proper nutrition, cardio exercises, resistance training, and others.
Sales Manager – this position is responsible for everything related to managing membership sales in the gym. Some of the sales manager's duties include acting as the production leader of the gym, managing the sales staff so they can meet their goals, staffing, performance management, and maintaining an overall positive work environment.
Housekeeping Associate – this position is responsible for keeping the facility clean and meets the expectations of the members. Housekeepers are also responsible for keeping the gym floor, offices, and locker rooms clean.
Kids Club Associate – this position is responsible for providing all of the necessary care for infants, facilitating independent and group activities for toddlers, and providing direct supervision for older children in the kids' area of the gym. The primary duty of the Kids Club Associate is to maintain the safety and well-being of the kids of the members.
Fitness Advisor – some of the duties of this position include generating business through the completion of new fitness profiles, and by offering membership bundles and upgrades to help members achieve their fitness goals.
Gold's Gym Application
Gold's Gym's website has an online application portal where you can upload your updated resume, CV, and other pertinent documents. If you wish to take the more traditional route, most Gold's Gym branches do entertain walk-in applicants. You just need to walk to the front desk, inquire if there are any openings, and ask for an application form if they provide them. Submit your duly accomplished application form together with your resume and await their call for an interview.
Before you do apply, you need to make sure that you share the core values of Gold's Gym, and it also wouldn't hurt if you also have a genuine interest in fitness, and you also have a healthy physique (especially if you will be applying for the front desk position or any other position that requires you to mingle with the gym members).
In addition to all of the previously mentioned, you need to be a people person if you want to be successful in Gold's Gym. Because you will be working at a pretty popular gym franchise, expect that the management will demand quite a lot from you; if you can handle the heat then you will do just fine in Gold's Gym.
Things To Know About Gold's Gym
The work environment in Gold's Gym is surprisingly light. The employees enjoy quite a number of company benefits, which includes free membership for them and their immediate family members. The pay of the entry-level jobs are also quite substantial. Regardless of the position you apply for, it would help your chances of employment if you are interested in fitness.
The original logo of Gold's Gym, the bald weightlifter holding a large barbell, was created in 1973 by Ric Drasin, a professional wrestler and Arnold Schwarzenegger's training partner in the original Venice Beach location.
The original Venice Beach location of Gold's Gym is considered by ESPN as a sports landmark, and it is on the network's list of 100 most important sports venues in the world.
Every year, Gold's Gym US branches holds the Gym Challenge, this is a 12-week body transformation challenge that is open to all members in the United States. The Gold's Gym Challenge starts every January with the taking of initial measurements and photographs. After 12 weeks, final measurements and photographs are taken to document the members' progress. Every participating gym branch will then choose local winners who are then eligible for winning the national prize pool.
Application Links
Company: https://www.goldsgym.com/
Careers: https://careers-goldsgym.icims.com/jobs/intro
Application: N/A