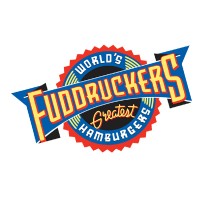 Fuddruckers is a popular restaurant chain in America selling delicious
hamburgers. They offer 100% fresh and juicy beef patties and bigger buns. They provide not just good food, but outstanding service as well.
The company was founded with a business name "Freddie Fuddruckers". Philip J. Romano, the founder, opened the first restaurant in San Antonio, TX in 1979. He founded this company with his belief that the world deserves a more delicious hamburger.
The company runs more than 100 restaurants in America, Europe, and the Middle East. They also have over 5,000 employees to help them provide good food and satisfying services across the world.
In terms of employee benefits, Fuddruckers offers free meals, dental, vision, health and life insurance plus referral bonuses. Programs like management training, cross training, and leadership development are offered to full-time employees.
People love working at Fuddruckers as the company provides a complete set of benefits. These benefits are generally available, especially to full-time workers. Likewise, their employees enjoy flexible scheduling and competitive salaries.
How old do you have to be to work at Fuddruckers?
Applicants for positions like dishwashers and bussers must be at least 16 years old. The minimum age requirement for bartenders and servers is 18. Applicants are advised to check the company's website to know the age requirement for every position.
Fuddruckers Careers
This restaurant chain offers an assortment of entry-level and managerial positions suited for applicants of different backgrounds, experiences, and accomplishments. Here are some positions typically offered by the company:
Cashiers: Cashiers manage cash transactions with guests using cash drawers. They scan items, collect payments, and issue refunds, receipts, or change. Sometimes, they either redeem coupons and stamps or make sales recommendations. Cashiers can also deal with customer complaints and concerns, but they do it typically together with their managers.
Grill Cooks: Grill cooks mainly prepare foods like vegetables, meats, and cheese. Their job involves taking customer orders, regulating grill temperatures, labeling the items, portioning food, and keeping the cooking space clean. Likewise, they do things like disposing expired items or wastes and handling inventories.
Bakers: Bakers prepare and make different bakery items for small to big groups of people. They check and ensure the combination of colors for breads they bake while following proper food handling and storage. Also, bakers make sure that all items are fresh and delightful.
Guest Service Associates: Guest service associates are friendly people who answer product or service inquiries whether on the phone or in person. Their objective is to provide outstanding services to guests while making sure they'll have a great dining experience. Guest service associates make sure that other team members are doing their job efficiently to meet customer needs and satisfaction.
Wait Staff: Wait staffs prepare the tables for new customers. They replace used tablecloths and fill empty trays with clean napkins and utensils. Their job involves frequent interaction with people as they welcome guests and show them the menu. Likewise, wait staffs know more about the menu items since maintaining product knowledge is a must for them.
Shift Supervisors: Their role is focused on internal communication, food safety, training, customer service, cash management, inventory management, and cleanliness. Shift supervisors maintain qualities like professionalism, honesty, strong attention to details, teamwork, customer focus, leadership, and communication. These qualities keep them efficient at work.
Butchers: Butchers prepare meat products through different processes. They are often responsible for proper handling, cutting, deboning, tying, tenderizing, or grinding slices of meat. However, butchers are also engaged in packaging, labeling, weighing, and pricing meat products. They may deal with different meat products including beef, lamb, pork, poultry, and seafood.
Bussers: Their main role in restaurants is to make sure that all empty tables are prepared to receive upcoming guests. When a group leaves, bussers will take used dishes to the kitchen. Also, they'll clean the tables, seats, and the floor when necessary. Bussers fill water glasses and provide complimentary snacks like chips and breadsticks for new customers.
Restaurant Managers: Restaurant managers interview, hire, and fire employees. They handle employee training & scheduling, but they can delegate such tasks to assistant managers. Customer service is always their priority. So, managers coordinate activities between the dining room and kitchen to keep the restaurant's service good and efficient.
Assistant Managers: Assistant managers administer training programs and prepare work schedules for all team members. They handle inventories effectively. Also, they always inspect the preparation and presentation of food and drinks before serving them to guests. In addition, their job extends to managing guest complaints and ensuring customer satisfaction.
Fuddruckers Application
To apply, job seekers may visit the company's website to check the latest job openings. But, they can also drop by to any Fuddruckers restaurants near them to know if they have job vacancies.
The company accepts both on-site and online applications. Filling out the application form may take 20 to 30 minutes. During this process, applicants are asked to tell something about their educational background and previous work experiences.
Candidates should fill out printed application forms using a black pen. All blanks must be filled with correct and accurate answers. Application forms with incorrect entries will be rejected.
In addition, applicants should check their CVs. They must submit the latest ones with their recent email address and telephone number. Also, all basic personal details, especially about their work experience, should be concise and presented clearly.
The lucky candidates will be called for the interview after 3 to 5 days. Be sure to wear proper business attire and arrive early at the location. Also, applicants should respond to interview questions with confidence.
Facts about Fuddruckers
The company wants its employees to grow individually. So, they organize programs for career promotion to help their employees thrive and achieve their own success. It proves how good the company's culture is.
To show appreciation for everybody's loyalty to their brand, the company started to offer gift cards, which are available in different styles and value. The cards' value can be as high as $500.
Fuddruckers is known for its delicious and big hamburgers with tasty beef patties and freshly baked buns. Their hamburgers are made with fresh ingredients and each piece is loaded with more toppings. They promised to serve world-class hamburgers each day.
They also love giving back to the community. Through the years, this company never failed to support to organizations with programs that have a significant impact on society. Schools, local groups, and charities may seek financial help from them.
Application Links
Company: www.fuddruckers.com
Careers: www.fuddruckers.com/jobs
Application: N/A