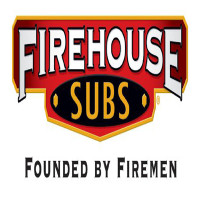 Firehouse Subs is a US-based fast-casual restaurant chain that specializes in submarine sandwiches, salads, and other seasonal items. They prepare their subs with generous servings of meat, cheese, vegetable, and an assortment of over 50 condiments.
Former firefighters, brothers Robin and Chris Sorensen, tried a variety of business ventures before settling in the food business. In October 1994, they opened the first Firehouse Subs restaurant in Florida.
The restaurant chain currently operates more than 1,000 stores located across the US, Canada, Mexico and Puerto Rico. In 2015, they were recognized by Forbes as the Best Franchise to Buy.
Employees get to enjoy benefits such as discounted meals, job training, career advancement opportunities, health care coverage, life insurance, 401K retirement plans, and paid time-off.
Firehouse Subs offers a fun and positive work environment, emphasized by their firehouse theme. They prioritize the health and wellness of their staff, and properly acknowledge and reward them for their excellent performance.
How old do you have to be to work at Firehouse Subs?
The minimum age requirement for employment consideration in basic entry-level positions is 16 years old. However, for distribution and managerial positions, the minimum age requirement is 18 years old.
Firehouse Subs Careers
The continuous expansion of the restaurant chain increases the number of available basic entry-level, distribution, and managerial positions. Workers are expected to work in a fast-paced environment and maintain the quality of the food and service being provided.
Cashier: A Cashier is primarily responsible for handling all payment transactions efficiently and accurately. Other duties include taking and inputting the guest's order, operating the POS system, maintaining a clean work station, greeting the customers, and assisting in other front-end tasks whenever necessary.
Crew Member: A Crew Member provides front-end services in the restaurant and ensures customer satisfaction. Duties include taking the guest's orders, serving meals, handling payment transactions, operating the cash register, cleaning the dining and kitchen area, organizing the inventory, and washing kitchenware and utensils.
Sign Waver/ Spinner: A Sign Waver or Spinner is stationed outside of the store and is primarily tasked with gaining the attention of customers. Duties include dancing, spinning and waving a sign by the roadside, communicating with customers, and providing assistance near the store entrance.
Delivery Driver: A Delivery Driver is primarily responsible for efficiently and safely delivering fresh and hot meals to customers. Duties include driving, properly packaging orders, lifting heavy deliveries, communicating with customers, and assisting with other tasks whenever there are no delivery orders.
Catering Associate: A Catering Associate delivers catering orders to customers and assists with other requests. Duties include delivering and setting-up the catering orders as per the request of the customer, keeping a log of all catering services, making follow-up calls to customers before and after delivery, and assisting with tasks in the store whenever there are no catering orders.
Deli Meat Slicer: A Deli Meat Slicer is primarily responsible for preparing and handling all meat products. Duties include washing and slicing meat, preparing and storing the meat according to company specifications, assisting with the assembly and packaging of orders, and maintaining the cleanliness of the work station.
Food/Sandwich Prep: A Food/Sandwich Prep is primarily responsible for assembling and preparing all orders. Duties include preparing and handling ingredients according to company standards and specifications, complying with federal regulations and laws on food safety and food handling, and maintaining the cleanliness of the kitchen.
Shift Manager: A Shift Manager oversees the crew during shifts. Duties include ensuring that federal and company policies are strictly being followed, scheduling and delegating tasks, ensuring that all required documents and reports are accurate and filed on time, and supervising and assisting the crew whenever necessary.
Assistant Manager: An Assistant Manager is primarily responsible for halping the General Manager in overseeing the smooth operation of the restaurant. Duties include hiring and training employees, supervising the crew, processing the payroll, and overseeing the opening and closing of the restaurant.
General Manager: A General Manager is primarily responsible for overseeing the management of more than one restaurant. Duties include hiring and training employees, maintaining the good condition of restaurant equipment, implementing strategies to maximize sales, marketing and merchandising, and addressing complaints raised by customers.
Firehouse Subs Application
To apply, you may visit any of their stores to ask for vacant positions and to submit your requirements. You may also apply online, by creating an account on the official website's Career page.
Both in-store and online applications are accepted. However, recruitment policies vary from store to store, and some may only accept online applications. You may inquire at the restaurant about their policy on submitting applications.
There is an available copy of the application form online. If you will apply directly to any store, it is encouraged that you answer the form before going to the store as it takes a long time to complete.
Along with your application form, you will be required to submit a resume and a cover letter. Make sure to provide your basic information and emphasize on your skills that are relevant to the job you are applying for.
For the interview, maintain a positive and friendly attitude as employers look for workers who project a friendly demeanor. Also, prepare for questions about yourself, your availability, and your motivation to work for the company.
Facts about Firehouse Subs
Firehouse Subs practices smart growth. They believe in securing the right partnerships at the right time. This business practice has led them to success, with stores expanding steadily within and outside the country.
For four consecutive years, the restaurant has been ranked No.1 by Technomic's Chain Restaurant Consumer's Choice Award in various categories, namely: overall brand (2017), food quality (2016), service (2015), and atmosphere (2014).
The restaurant is known for being the first franchise to offer the touch-screen Coca-Cola Freestyle Fountain in each of their locations. They offer over 120 sparkling beverages and over 70 regular and low-calorie drinks.
The Firehouse Subs Public Safety Foundation was established in 2005 in the aftermath of Hurricane Katrina. The foundation provides funding, life-saving equipment, and educational opportunities to first responders and public safety organizations. By 2018, they have donated over $31 million.
Application Links
Company: https://www.firehousesubs.com
Careers: https://www.firehousesubs.com/careers/
Application: N/A