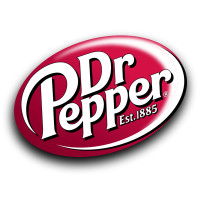 Dr Pepper is an American soft drink, noted for its unique cherry flavor. It is manufactured by the Dr Pepper Snapple Group (DPS), which emerged from the British Cadbury Schweppes in 2008. It's sold around the world in places such as Europe, South Africa, New Zealand, and South America.
Dr Pepper dates back to the 1880s. It was invented by Charles Alderton and first served in 1885. There is much debate around why it's called Dr Pepper, some claiming that this was a real person, but others saying that the Pepper just refers to the "pep" the drink gives. Since its development, Dr Pepper has had many varieties, such as Diet Dr Pepper and Dr Pepper TEN.
Dr Pepper Snapple Group operates 21 manufacturing centers, more than 115 distribution centers and employs over 19,000 people. IN 2010, DPS was named the Beverage Forum Company of the Year and also received the DOT Supplier of the Year Award.
Working for the Dr Pepper Snapple Group benefits workers with things such as medical plans (with prescription coverage), dental and vision, paid vacation days, a 401(k) plan, life insurance, and short- and long- term disability.
How old do you have to be to work at Dr Pepper Snapple Group?
A person should be at least 18 to work at Dr Pepper Snapple Group. People like to work for this company due to its great benefits, including a good amount of paid vacation time, good management, and performance recognition.
Company Links
https://secure.drpeppersnapplegroup.com/careers/