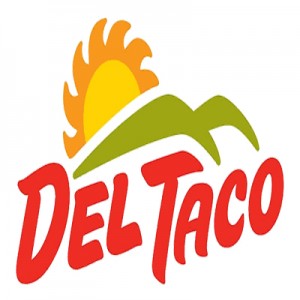 Del Taco is a Mexican-inspired fast food restaurant that serves patrons with tostadas, fries, cheeseburgers, and tacos. Aside from tacos, it ventured in including desserts and other scrumptious foods on its menu.
The first restaurant of Del Taco opened in 1964 in California. David Jameson and Ed Hackbarth founded the popular restaurant with only under a dollar as capital. Its successful opening day marked the beginning of the fast food chain.
By 1970s, the chain has more than 50 restaurants. As of to date, Del Taco has more than 500 food chains and has included other nutritious foods in its menu to cater to its diverse customer. It has more than thousands of employees.
Del Taco offers a lot of employee benefit to keep its works satisfied and motivated. Like any other companies in the restaurant industry, it offers a flexible working schedule, provides complimentary uniform, overtime pay, discounted or free meals. It also gives its regular employee's health care insurance, vacation leave pays and retirement plan.
People like to work in here because of its conducive and friendly working environment. Despite the fast-paced style of working, employees find it easy to adjust and be at ease when working.
How old do you have to be to work at Del Taco?
The minimum age is 16 years old for associate or entry-level positions. Some restaurants might require older age minimum. Thus, always inquire with the specific restaurant before applying.
Del Taco Careers
Every day, the company is looking for talented and dedicated individuals to fill in their vacancies. These positions include front-row and corporate positions.
Team Member: This position is a front liner and requires effective delivery of quality customer service. A team member follows company policies and procedures in serving the customers and uses point of sale system to take orders. Each team member must have a comprehensive understanding of the restaurant menu and be able to explain it accurately to customers.
Cashier: This position is responsible for handling cash and credit payments from customers. Thus, a general knowledge of credit card and cash register system is an advantage but may not be a requirement. It also involves cleaning display and assisting the stock personnel.
Project Manager Facilities: This position requires excellent organizational skills because it involves management of construction projects of the store. A project manager is responsible for setting deadlines and monitoring the progress of the construction. This position also reports to the higher management level for the construction progress.
Lease Accounting Analyst: Being part of the accounts payable department, this position oversees the lease payments of the fast food chains. Lease accounting analyst ensures that the calculation of increased rate is fair and correct. This position processes timely payment of rent to landlords.
Accounting and Admin Support Specialist: This position involves general accounting skills, data entry, word processing and other administrative tasks. It includes lending administrative support to the accounting and risk management department. This position is also in-charge of the petty cash fund, invoice processing, deposits preparation and tracking insurance claims.
Cook: This position is responsible for handling cooked foods. They communicate problems on ticket orders to shift leaders and team leaders. They adhere to proper food handling and safety. They provide high quality service to the customers and to other employees.
Team Leader: This position is responsible for overseeing team members. It makes sure that everyone in the team performs their job effectively and efficiently. It requires leadership and great communication skills. It involves extensive knowledge of functions and duties of each job in the team.
Shift Leader: This position is responsible for coordinating front and back job units in any given shift. They assign corresponding duties to appropriate personnel. They supervise employees. This position ensures that the Occupational Safety & Health Act (OSHA) is being followed accordingly, that the employees follow company rules and regulations.
Assistant General Manager: This position supervises the team members and leader. They are responsible for the recruitment, hiring, orientation, and training of new employees. They authorize store deposits, ensures smooth flow of ordering and purchasing products. They act as the manager when the general manager is absent.
General Manager: This position oversees the overall operations of the restaurant. They ensure that all employees adhere to the company policies in the safe handling of food. They authorize the hiring of new employees. They report any problem, any positive progress chain to the highest level management.
Del Taco Application
Applying with Del taco is easy. Applicants may apply online or personally. For faster scheduling of an interview, you may opt to apply personally. Walk-in applicants are preferred since the hiring manager can interview them immediately.
When applying online, prepare all the necessary information so you can finish the online questionnaire fast. Follow up your application after two weeks if you haven't heard from them since your application.
Be honest about your resume. Include work experiences that involve dealing with people and handling food safety and cleanliness. You may also want to include certifications in food handling.
Always prepare for your interview. Ask yourself possible questions that the hiring manager might ask. Try answering these questions in front of a mirror so you know how to deliver your answers.
Facts about Del Taco
Del Taco fosters camaraderie and cooperation among employees through adopting competitive employee benefits. It prioritizes the highest quality customer service and ensures that employees adhere to this company value.
Just recently, Del Taco revamped its Buck and Under menu. This revision includes a wider assortment of delicious taco products all under a buck. Aside from this, the company also launched an event that aims to entice cheese lovers into ordering their newest taco products.
The company is known for its fast service of making tacos with fresh ingredients and without sacrificing the unique taste of Mexican cuisine. It has been serving customers delicious tacos for more than fifty years. It continues to improve its service and its menu.
The company is actively participating in social community events. It collaborates with the National Ability Center. Two years ago, it helped the center raised thousands of dollars for the disabled. This amount has helped many Americans in pursuing their dream career, sports, and other worthy endeavors despite their disability.
Application Links
Company: https://deltaco.com
Careers: https://deltaco.com/careers