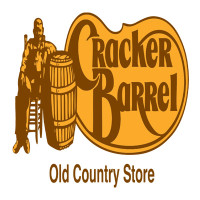 Cracker Barrel is a chain of gift stores and restaurants in the US. It is commonly known for its Southern country theme and cuisine. Its décor resembles a quaint and traditional store.
Dan Evins established the company in 1969, and opened the first store in Tennessee, which remains to be the company's headquarters. Over the years, the company has expanded to the Midwest.
Aside from its share of delicious dishes and unique products, the company shot to fame because of its charitable activities, including its assistance to Hurricane Katrina victims.
Meanwhile, employees receive welfare and retirement benefits. The company likewise offers health plans, and dental and vision care. There's life and disability insurance as well.
Employees likewise love the friendly working atmosphere at Cracker Barrel. They enjoy a flexible schedule, meal discounts, free drinks, and casual dress codes. Workers are also paid when they render service during the holidays. 
How old do you have to be to work at Cracker Barrel?
To work for the company, you must be at least 16 years old. You should also have leadership, interpersonal, and customer service skills. Minors won't be given too heavy tasks. 
Cracker Barrel Careers
Listed below are the top job postings at the company. Read each description and qualification thoroughly and see where you fit best. These posts range from entry level to managerial jobs.
Restaurant Manager
The manager oversees the daily operations of the restaurant. He works with the General Manager in creating and executing plans for the company. He ensures that all policies and procedures in the restaurant are met accurately. He guarantees the delivery of fresh food, and follows high standards for sanitation and health.
Retail Manager
This person works hand-in-hand with the Associate and General Managers. He strives to create an environment that is pleasing and accommodating to customers. He ensures that customers are given excellent service. Managers will be receiving relocation assistance, management development programs, and performance-based bonuses.
Server
A server ensures that dining rooms are clean at all times, and that meals are served on time. He also greets customers cheerfully and makes them feel "at home" in the restaurant. He monitors operations and assists the manager regarding customer requests and complaints.
Host
The host greets customers warmly and finds a suitable seat for them. He exhibits a professional attitude. He is prompt and organized. The qualified candidate should have excellent oral and written communication skills. He also shows sincere hospitality and follows operational policies at all times.
Retail Sales Staff
The member of the retail sales staff provides information to customers regarding store items. He assists customers as they choose and purchase products. He also extends hospitable service towards guests.  The retail sales staff mans the cash register whenever necessary.
Dishwasher/Busser
The busser cleans up tables and puts away dishes. He follows the highest standards of cleanliness. He should also be willing to do other tasks, especially when there are many customers. He is a fast learner as well.
Cook
The cook works simultaneously as grill cook, backup cook, and prep cook. He prepares methods according to standards and menus traditionally served by Cracker Barrel. He knows how to cook home style recipes and meets quality standards set by the company.
Night Maintenance
He works with building and equipment, and ensures the whole work place is clean and well-maintained. He prioritizes the health of guests. He should be available to work during flexible hours, including weekends and holidays. He should also have strong interpersonal and communication skills.
HR Manager
The HR Manager is responsible for the implementation of HR policy and the company's programs. He creates and executes objectives and plans of the HR department, including recruitments and job fairs. He knows and understands policy developments and labor laws, and is able to suggest policies to improve labor practice in the company.
Merchandising Assistant
The merchandising assistant helps in the efficient flow of day-to-day operations. He sets up merchandise and meets all deadlines. He also evaluates and processes items in the Merchandise System. He also asks for samples from vendors. Basic MS Office skills are required. 
Cracker Barrel Application
To apply at the company, visit their website and click the Careers button. The company already lists the job openings and qualifications in each position. Use the filter to specify your location.
However, there is no Apply Button on the website. You can instead contact the company's HR department or send an email directly to the company. You may also visit the nearest branch or the Tennessee headquarters.
There is no PDF application form available. Meanwhile, you can just prepare your resume and make sure it contains valuable information about your skills and qualifications.
If possible, include certifications and trainings. Highlight your strengths and objectives. It is best to write things that resemble the values and mission of the company.
Once you receive a notification about your application, you will be scheduled for an interview. The process is laid back, especially for entry level jobs. The interviews are brief and straightforward. 
Things to Know About Cracker Barrel
The company believes in pleasing people, which is its mission and culture. Everybody in Cracker Barrel works hard to serve the guests and give them the best service and products. They ensure that guests always feel more than satisfied after dining in the restaurant.
Just recently, the company opened a branch in Beaverton, Oregon, which is the second branch in the state. The store offers seamless dining and shopping experience to customers, especially families living in the area. The company plans to open more stores across America.
The company owes its continuing success to consistency and adherence to high quality standards. The employees are hardworking and courteous. They build lasting connections among themselves and to their customers.
As a way of giving back to its employees and loyal staff, the company provides scholarships amounting to $100,000 to its employees and their children. Recipients are chosen every year from nominations across the country. 
Application Links
Company: https://www.crackerbarrel.com
Careers: https://www.crackerbarrel.com/careers
Application: N/A