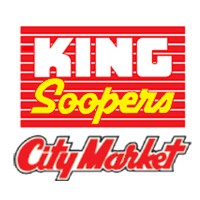 The company is a grocery market chain and supermarket brand. It is a subsidiary of Kroger, a retailing company that happens to be one of the largest owner of supermarket chains in the United States. Kroger is also the third largest employer in the United States and the third largest retailer in the world.
The company was founded by four brothers: Clarence, Leo, Frank, and Paul Prinster. It was established in 1924 in Colorado. It is a family-run business, even after Dillon Companies acquired it in 1969. It became part of Kroger when it merged with Dillon in 1983.
It currently has 51 to 200 corporate employees and hundreds of entry-level employees in its stores. It currently has 38 stores nationwide. Most of the stores are located in Colorado and the others are sporadically located in the Midwest and East Coast.
The company offers 401(k) and healthcare insurance packages. However, for the employee to receive these benefits, he or she must stay and work for the company for a year.
The benefits are one of the things employees like in this company. Also, they company provides good rates and offer step pay raises. The more hours you work, the faster you get them — not to mention that you can get paid weekly.
How old do you have to be to work at City Market?
You need to be at least 16 years old in order to apply to the company. Certain jobs have different age requirements. You must be at least 21 years of age to have better options of employment. Reaching 18, however, will also grant you additional opportunities.
City Market Careers
Front End Associate: A few of the roles that you will have are cashier, courtesy, file maintenance, fuel, money services, and Kids Korner attendant/clerk. You will always be in constant contact with customers, so it is crucial that your social skills are up to par.
Stocking Associate: You will have a huge range of responsibilities. You can be assigned as a cashier, warehouse associate, and front-end associate. Expect that you will be called to support and help other employees in the store.
Mechanic: You will mainly deal with store and office equipment. You will be assigned to perform preventive maintenance, installations, and replacements. You might be assigned to a current store or a new one, depending on availability.
Shift Manager: As a shift manager, you will supervise two to five people during your shift. You will also monitor cash drawers, customer concerns, and new employees. You will be also tasked with the regular responsibilities of your team.
Retail Fulfillment Associate: You will either work in a store or the company's e-commerce department. Your role is to package and scan orders of customers in the e-commerce store. You must make sure that the items you process are fresh/pristine and correct.
Grocery Clerk: Your job is to make sure that your customers will have a positive shopping experience. You must answer their questions and provide additional information and recommendation to them. It is crucial that you be updated with all news related to the store, the company, and its marketing schticks.
Pharmacy Technician: There are two kinds of pharm tech employed in this company: non-certified and certified. Primarily, you will handle prescriptions and order the drugs for your customers. You will also handle the task of billing insurance companies if needed.
Barista: The company also has a café area. As a barista, you will process customer orders. You should be able to greet customers by their first name and be knowledgeable of sanitation procedures.
Line Cook: You will be the one preparing the dishes for the customers. It is crucial that you are capable of working in a stressful environment and able to follow instructions and recipes to a T.
E-commerce Associate: You will be working closely with a retail fulfillment associate. You will also process the customer orders, and make sure that the ecommerce operation is going smoothly.
City Market Application
To apply to the company, you can access its website and go to its career page. The career page will redirect you to Kroger's job search page. In there, you can just look for a job near you. You can use its filter functionalities to find the one you are looking for.
Online application is available through Kroger's career page. It is the preferred method, and the faster way to get employed in the company. However, there are other ways to get in, like applying in third-party employment companies.
To start filling an application form, you must create an account on Kroger's employment/human resource management system, Success Factors. Provide your email address, name, and your password. Then accept the user terms.
File types accepted on the application form are DOCX, PDF, TXT, CSV, and images (i.e., JPG, PNG, BMP). Aside from a resume, you must submit a cover letter. Letter of recommendations are accepted, but are optional. You must also provide all personal information required.
Application and interview processing is fast. It may only take an hour to a day before they call you for an interview. Questions are basic — mostly about previous work experience and employment history — but salary is non-negotiable. After the interview, they will proceed with the drug test and background check.
Things to Know About City Market
The company is known for hard workers. They tend to have 10-hour shifts every day; however, it is rewarded by the consistent pay raises. The longer hours tend to make employees have stronger bonds with one another. And despite the stress, they still show positive energy and friendliness.
Recently, Kroger, owner of City Market, has been recognized as one of the top 10 corporations in the United States that highly promotes diversity and inclusion of minorities in its stores and offices. It has been awarded by OMNIKAL, a well-known authority that endorses diversity in the workplace.
The stores are known for being always clean and spacious. It is also known to have friendly and polite employees — of course, outliers are present. However, its pharmacies are always a constant recipient of bad reviews.
When it comes to social efforts, it always prioritizes local communities, especially the ones in Colorado. Also, in terms of employment, the company prioritizes veterans and soldiers. Recently, it even donated $1 million to USO (United Service Organizations).
Application Links
Company: http://citymarket.com
Careers: https://jobs.kroger.com/city-market/go/City-Market/571000/