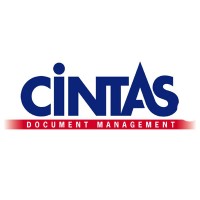 Cintas provides uniform programs, logo and entrance mats, promotional products, restroom supplies, and fire protection services. The company likewise offers tile cleaning products and services in more than 400 branches in the US.
The company was founded in 1929 by Richard Farmer. At the time its name was Acme Industrial Laundry Company. In 1972, the name was changed to Cintas and began selling more products, such as wrinkle-resistant fabrics.
Cintas uniforms are known to make a positive experience and quality workmanship. It has even been listed among Fortune Magazine's Most Admired Companies for 9 years.
The company offers a comprehensive benefits package to its employees. This includes a 410(k) retirement plan, paid vacation and holidays, life and disability insurance, company car use, and stock options.
Employees also like how the management communicates and cascades tasks to the staff. This healthy and professional relationship is one of the reasons the company still gets a lot of job applications each year.
How old do you have to be to work at Cintas?
Applicants 18 years old and older may apply for job positions in the office and retail stores. However, those jobs that involve hazardous field work might require a more stringent age requirement.
Cintas Careers
The company is currently looking for professional, passionate, and hardworking individuals who can contribute their skills and help the company rise in the industry. Here are 10 of the available positions at the company:
Office Clerk: The Office Clerk shall be responsible for sorting, managing, and preparing accounts payable and receivable, letters, memos, proposals and incoming and outgoing mail. He shall also encode data, and photocopy papers. The ideal candidate must be proficient in MS Office and Internet use, and must have previous experience in data entry and editing of documents.
Garment Hanger/Inspector: The main task of the garment inspector is to put the customer garments on hangers before they are sent to the steam tunnel. He shall also check each garment for overruns, tears, and damages. This position demands a lot physically because the applicant has to stand, bend, and lift objects for extended hours.
Garment Sorter: Uniform shirts need to be sorted and organized according to a number sequence. This is the task of the garment sorter. He has to manage the inventory and ensure the uniforms are fit for deliveries and no shirt is missing. The applicant must do housekeeping duties from time to time, and keep a high level of productivity.
Emblem Embroidery Operator: The company uses a Meistergram machine to create name labels and emblems for uniforms. However, this machine should only be operated by an authorized employee. The emblem embroidery operator also has to scan and set up order advices, and attach emblems to orders.
Maintenance Technician 1: The Maintenance Technician should have had 2 years of experience in repairing industrial processing equipment, as he shall assist with the troubleshooting, maintenance, and/or replacement of equipment, service parts, and other related systems in the company. At the same time, he shall monitor inventory supplies and perform housekeeping duties as required.
Account Manager: The duties of the Account Manager are implementing programs in a timely manner, serving as liaison officer between the company and its customers, studying and increasing customer retention, ensuring sales growth, and managing the inventory. Qualified applicants should be proficient in MS Office. They should likewise have 3 years of experience in project management.
Customer Service Representative: The Customer Service Representative accepts inbound calls and attends to the customers' concerns. He handles complaints as efficiently as possible, only referring such calls to the manager when the issue is beyond the CSR's jurisdiction. He must provide quality service at all times and provide solutions to issues.
Loader/Unloader: The loader and unloader shall carefully and safely transfer products – garments, floor mats, dust mops, and the like – into and from delivery trucks. He shall ensure that no products are damaged in the process. Similarly, he shall promptly and safely deliver the products to customers.
New Account Coordinator: The new account coordinator shall communicate with customers and staff from other departments regarding the installation of new accounts. Part of his task is to review computer databases and ensure customer satisfaction as he installs the accounts. The applicant should have a year of experience in project management.
Service Supervisor: As the Service Supervisor, the applicant shall be responsible for overseeing the service team as regards to sales performance, pickup and delivery, and customer service. He recruits, selects, and trains his staff, while instilling in them the vision and mission of the company. He also maintains clear communication lines with customers, the upper management, and his subordinates.
Cintas Application
You may apply via LinkedIn or through the company website. You will be asked to create an online profile, which is similar to your resume. Make sure the profile information you encode is also reflected in your supporting documents.
The company does not accept printed resumes. To be considered for a position, you must apply directly to the requisition and not simply complete your profile information.
In case your target job is not listed, you may join the Cintas Talent Community. You may wait for job alerts there or check if there are job openings that match your interests.
Resumes must highlight your skills and strengths. Include previous job experiences that are relevant to the position you are applying for. Two to three pages of CV will do.
The interview process varies per position. Some require a job tryout or a job assessment. Others need a credit check. Nevertheless, all applicants will undergo a background check and drug test.
Things to Know about Cintas
Working for Cintas requires you to be professional and committed. The management could be very strict, but this is only because they want to develop your potential and be more productive.
Over the years it has won various awards such as the Matthew 25 Ministries Humanitarian Hall of Fame, Meals on Wheels Corporate Partner of the Year (2014), and Best Employers in Canada.
Its store in Oklahoma has garnered the Employer of the Year Award, while the Culpepper Chamber of Commerce gave the Cintas the "Large Business of the Year Award".
As its way of giving back to the community, the company has donated goods, money, and services to various organizations and institutions such as the Mt. Sinai Hospital.
Application Links
Company: https://www.cintas.com
Careers: https://careers.cintas.com
Application: N/A