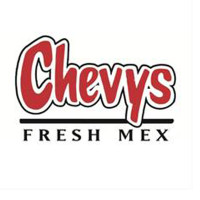 Chevys Fresh Mex is a chain of Mexican-style restaurants based in the United States.  To see what career paths are available and to find out how to apply for Chevys Fresh Mex online, follow the link at the bottom of the page to get started on your Chevys Fresh Mex application today.
The company was founded by Warren Simmons in 1981 in Alameda, California.  The company headquarters are still located in California, but now in Cypress.  There are now nearly 50 locations in the US, providing employment for over 3,000 employees.  The company has been opened up to franchising in recent years.
On their menu you will find a large number of Mexican favorites that you would expect from this type of restaurant.  You can find all types of quesadillas, tacos, burritos, fajitas, fresh mex combos, sides and soups.  In their beverages choices you can enjoy margaritas and other tequila-based drinks, as well as some other alternatives in case tequila isn't your drink.
The restaurant is part of the Real Mex Restaurants Group which includes other Mexican-style restaurants such as El Torito, El Torito Grill, Acapulco Cantina, Who Song and Larrys, Las Brisas, El Paso Cantina and Sinigual.  The group has been going since 1954 and all together they operate over 120 restaurant locations in the United States.
Chevys Fresh Mex Careers
Chevys Fresh Mex jobs based in restaurants include Servers, Hosts, Bartenders, Bussers and Cooks. All restaurant-based roles require a certain level of physical fitness as you will be on your feet for most of your shift and will need to be able to lift up to 50lbs.  There will also be job opportunities for experienced professionals for management roles.
On the corporate side of the industry there are many different Chevys Fresh Mex careers.  Careers include Information Technology, Human Resources, Accounting and Finance, Sales and Marketing and many more.  For many of these jobs they will expect applicants to have a college degree in a related field and relevant experience.
How old do you have to be to work at Chevys Fresh Mex?  You must be at least 16 years old or over to apply for jobs at Chevys Fresh Mex.
There are a number of benefits to working with Chevys Fresh Mex jobs.  For all employees their discounts on meals and bonuses that allow you to entertain your family and friends.  Other perks for entitled employees will include healthcare insurance options with medical, dental and vision insurance as well as 401(k) retirement plans.
The hours of operation are every day from 11.30am until 10.30pm.  You will need to check your exact job description to find out your individual working hours.
Job Descriptions & Salaries
Server – As a Server your main priority is to ensure that the restaurant is welcoming for customers, ensuring that everything is clean and inviting.  Good communications skills are a crucial part of the role so your attitude will be very important.  The average salary of a server equates to up to $28k/year. 
Host/Hostess – In this role your responsibilities will be to greet customers as they enter the restaurant and to seat them.  You will need to manage the line if it gets busy and handle any enquiries, face to face and over the phone.  Your presentation and communication skills will be very important.  The average salary is up $21k/year.
Bartender – As a bartender your duties will be to mix and serve drinks to customers.  There will be other daily duties as well such as ensuring that the bar area is kept clean and tidy.  You will need excellent customer service skills when working in this role.  The salary for this role can be up to $31k/year.
General Manager – Here your main focus is to invest in the staff, making sure that your hiring and training practices are up to the highest standards.  You will oversee all of the operational duties of the restaurant and ensure that it is performing well.  The salary can be up to $45,000 a year.
Chevys Fresh Mex Interview Questions
Interview questions will vary depending on the role, but be sure to prepare answers to typical questions such as these once you've submitted your Chevys Fresh Mex application.
What is your greatest weakness? Don't try and get round this question, instead, pick something that you genuinely struggle with, but follow up with how you are working to overcome it or what you have learnt from a difficult experience.
What is your biggest strength? Remember that most positions will involve a lot of customer interaction, and try and choose something that will be relevant to the job description.  Always relate your answer to the job.
How would you approach a difficult task? Try to give a similar example from your previous employment experience.  Show that you can approach new tasks with logic and initiative.
What achievement are you most proud of? You can choose an example from either your education or past employment but again you should always relate it back to the specifications that will be needed for the role.
How do you cope working in a team? Team building is highly important in Chevys Fresh Mex jobs.  You don't have to use an example from your past work, you can also pick something from school or college.
Advice For Application Process
It is easy to submit a Chevys Fresh Mex job application online, but there are other ways to apply.  Make an online application on the website of their parent company or search Chevys Fresh Mex jobs online and fill in an application form.  However, you can't download a printable application form for Chevys Fresh Mex and take it to your local restaurant to make a direct application.
You can apply online by submitting a free application for any of their jobs through the Real Mex Restaurants website.  They advertise all jobs for all of their different brands so you can send in applications for any of them there, and you can also submit an online application for their corporate positions.
Most interviews for jobs that are located in their restaurants will be fairly short, so make sure you are well prepared as you only have a short amount of time to impress them and show why you would be right for the job.  Always bring a copy of your resume to an interview, even if you have already submitted one with your application previously.
The entire application process is often fairly quick with only a few weeks from application to interview to being hired.  You should never underestimate the importance of the first impression you create, it's important to be well presented when you turn up.  Make sure you are polite, but never be afraid to be talkative and friendly.
Also See:
Farmer Boys: See our resource page for more information on Farmer Boys careers.
Buca di Beppo: See this page for jobs at Buca di Beppo.
Joe's Crab Shack: See our guide for careers at Joe's Crab Shack.
Fatburger: Visit the job application for Fatburger to apply today.
Famous Dave's: See our resource page for more information on Famous Dave's careers.
Company Links