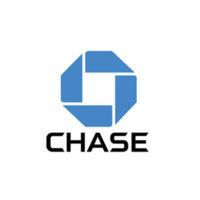 Chase Bank is JPMorgan Chase & Co.'s US commercial and consumer banking business. JPMorgan Chase & Co. (NYSE:JPM) is one of the leading international financial services companies with operations and assets worldwide valued at $2.6 trillion.
Originally named The Bank of the Manhattan Company from 1799 to 1955, it became Chase Manhattan Bank when it was purchased by Chase National Bank.
With over 5 thousand branches globally and more than 16 thousand automated teller machines, Chase Bank is one of the largest banks in the world. It also employs more than a quarter million employees currently.
Employee benefits include insurance (life, accident, and disability) and healthcare plans (medical, vision, and dental), family care (maternity and paternity leaves, childcare, and eldercare), wellness programs (onsite health and wellness centers, wellness assessments and screenings, and work-life consultations), savings programs (401k and employee stock purchase plans), and others (paid time offs, tuition assistance, flexible work choices, etc.)
Chase employees are composed of selected people in the industry, making it one of the best companies to advance an employee's career. Teamwork is essential to everyone's success and employee care about one another.
How old do you have to be work at Chase?
Unlike other industries that hire employees as young as sixteen, and being a financial institution, an applicant for a position in Chase should be 18 years old or older.
Chase Careers
There is a wide variety of job positions available at Chase, from Accounting or Finance to Technology. Here are some of them.
Customer Service Specialist: The Customer Service Specialist will give expert advice on Chase's products and services. He or she should be very well versed on the wide array of offerings that Chase currently has. The position requires customer centric attitude and also excellent communication skills.
Executive Administrative Assistant: The Executive Administrative Assistant mainly provides administrative support for Chase's executives including managing their calendars, processing travel expense reports, booking travel arrangements, coordinating meetings, and managing general office requirements like mail distribution and ordering supplies. He will also be submitting requests for system access.
Teller: The Teller position is a part-time job that calls for providing excellent personal service to all Chase customers. He will also work with the branch team in ensuring that financial transactions are accomplished efficiently and accurately. Identifying customer needs and referring them to the correct branch members is also essential.
Personal Banker: The Personal Banker is tasked to resolve customer service problems, provide convenience services, open accounts, and assist in teller transactions, comply with banking regulations, adapt to changing customer requirements, and partner with specialists and branch team.
Associate – Risk Reporting: The Risk Reporting Associate is responsible for supporting reporting activities, ensuring all reports are aligned to the control standards of the company, acting as liaison between business end-users and Data Analytics and Risk Reporting IT team in translating reporting requirements.
Associate – Core Forecasting – Mortgage: Responsibilities for this position include, but are not limited to, analyzing data and forecasting results in a financial and business context, analyzing impact of evolving standards like CECL and Basel capital, estimating management adjustment, and working with downstream and upstream partners in communicating analyses and outcomes.
Commercial Banking Learning Associate: The Commercial Banking Learning Associate is responsible for developing treasury and lending training related to strategic priorities, utilizing different training methods, facilitating training personally or virtually, leveraging SMEs in creating appropriate, engaging, and accurate training materials, managing program logistics like technology, communications, and catering, partnering with the digital learning team, and analyzing training results and metrics.
HR Solutions Associate: The HR Solutions Associate is tasked to support the delivery of HR services to employees and managers, resolve employee and manager issues in an efficient manner, provide knowledge of HR processes, policies, and operations, focus on providing efficiency and consistency to regional and global processes, provide support to project management, and deliver reports to LOBs.
Team Member – Record Management – HRSD: Responsibilities for this position include analysis of requests and checking them for accuracy and completeness, retrieving records via the Web services, knowledge documentation, generating reports and validating, preparation, scanning and verifying the P-files, coordinating and interacting with vendors, and coordinating with HRDS internal teams.
Reporting Associate – Global Workforce Screening: The Global Workforce Screening Reporting Associate is responsible for pre-employment screening analytics and reporting, tracking SLA and ensuring they are met, ensuring effective management of volumes, providing timely scorecard updates on SLAs and other metrics, reconcile reports to ensure sufficient controls are met.
Chase Application
Chase has a comprehensive website which includes a career page listing all the job positions currently available in different departments and locations. An interested applicant can browse the list for positions that fit his qualifications.
Online application is encouraged and more preferred than going to the branch directly to apply. The application process has been made simple and efficient.
When filling up the online application form, the applicant should put in all the necessary details. This is to ensure that applications are processed efficiently and accurately.
The applicant's resume should reflect the required educational attainment as well as past work experiences that may or may not be related to the position being applied for.
When called for an interview, the applicant must come before the scheduled time in order to avoid rescheduling with the interviewers. He should also come in business attire.
Facts about Chase
Chase employees are encouraged to give suggestions and ideas that may benefit both the company and themselves. They frequently hold searches for customer innovations.
With over $2.6 trillion in assets and branches in more than 100 countries, Chase is one of United States' Big Four Banks which include Bank of America, Citigroup, and Wells Fargo.
Chase is known for hiring war veterans, considering them as great assets to the company because of their experience. They plan to hire 100,000 veterans by the end of 2020.
Chase gives back to the community by providing programs that benefit those affected by calamities, both natural and man-made. One of their most recent programs is giving financial assistance to federal employees that were affected by the government shutdown.
Application Links
Company: https://www.chase.com/
Careers: https://www.careersatchase.com/content/index
Application: N/A