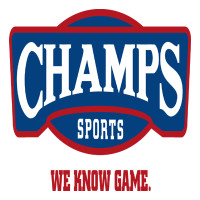 Trendy and durable athletic shoes are not hard to find, especially if they come from Champs Sports. A subsidiary of Foot Locker, this US sports retail store sells sports clothing, footwear, accessories, and equipment. Since 2015, it has established branches all over the US, Puerto Rico, and Canada.
The company is not new, however, it has been in operation since the 1980s. Champs Sports was acquired by Woolworth Corporation to replace another department that they owned. In time, the subsidiary proved to be a game changer in high-end sports footwear.
This success was followed by partnerships with popular brands and companies such as Adidas, Nike, and Under Armour. The company was likewise featured in Swag Magazine, a quarterly publication that focused on sports and well-known athletes.
The company owes part of its success to its committed and hardworking employees, who enjoy the following perks and benefits in return: life and disability insurance, a 401(k) retirement plan, trainings and fast promotions, tuition assistance, and paid day off.
Employees also love the fast-paced environment of the company. Not only do they work with accommodating and innovative colleagues, but they also stay updated with the latest trends in shoes and sportswear. The stores and head office bustle with a youthful vibe.
How old do you have to be to work at Champs Sports
The company welcomes applicants as young as 16 years old. However, their working hours might be limited, depending on the labor laws mandated by the local government in each state.
Champs Sports Careers
The company offers competitive salaries for various job positions. You will find these job offers on the Foot Locker website (although the job positions are also available in Champs Sports stores and offices), along with their respective descriptions and qualifications.
Administrative Assistant
The company is looking for an administrative assistant who can provide support to the Executive Buying team. He must be able to balance his tasks and interact well with his colleagues. Strong attention to detail is also required because he will be organizing events and deadlines neatly into the calendar. He would also arrange meetings, reservations, and travel schedules for his superiors.
Inside Team Sales Representative
The sales representative helps in enhancing customer experience. Each month he would have to reach his performance goals and sales quota using a combination of emails and inbound and outbound calls. He markets products in a professional yet friendly manner, and must courteously follow up on customers regarding price quotes. He also quickly and satisfactorily resolves complaints and other concerns through the phone.
Prepaid Processing Specialist
Damage claims are inevitable in a business. Thus, the prepaid processing specialist's job is to investigate such claims and work with customers to resolve any problems with the items they bought. In some instances, the specialist declines dubious claims and handles customer order transactions. Selected applicants will undergo 5 weeks of paid training, including hands-on practice.
Customer Care Specialist
The key tasks of the customer care specialist include providing excellent customer service and answering queries on orders, product availability, shipment tracking, and other matters related to purchase and retail. He must listen attentively to customers and accurately record their information and conversation transcript. Entry level applicants will be labeled as Customer Care Specialist 1. After more than 3 weeks of training, the applicants will be promoted as Customer Care Specialist 2.
Case Coordinator for Customer Service
The case coordinator helps the customer service team implement "first call resolution". He manages and analyzes the percentage of cases that have been escalated, and the time and effort needed to resolve second and third-level escalations. Part of his job is to improve KPIs and monitor how conflicts are resolved by customer care specialists.
Drop Ship Specialist
The drop ship specialist creates and modifies SKUs and ensures that orders are shipped to the right addresses and recipients. He also manages information about vendors, such as their names, contact info, and website links. He uses these pieces of information to follow up on orders and ask for tracking details. The candidate should have strong communication and computer skills.
Payment Verification Specialist
Payments can be tricky especially when credit and debit cards are involved. Hence, there must be a person who is tasked to contact credit card customers to check whether or not an order is valid. Likewise, he would also need to contact the bank or credit card issuer to verify the purchase and the information of the customer. Although part time shifts are available for this position, extra hours are required of full time applicants.
Staff Accountant for Payroll
The staff accountant is responsible for accurate and timely accounting of the payroll and analyzing its costs and balances. He can quickly identify any discrepancies in the records and resolves them as soon as possible. His other tasks include, but are not limited to: reviewing payroll wires, verifying bank payments, calculating payroll accruals, and preparing monthly account reconciliations.
Sales Associate
Stores will not operate properly without the sales associate for he drives sales and convinces customers to purchase the products. He needs to know plenty about the latest styles in athletic shoes, as well as what the customer might need. Both sociable and fluent, he knows how to connect with customers and deliver an exceptional shopping experience.
Store Manager
The store manager must exude confidence and have topnotch leadership skills that reflect the mission, vision, and values of Champs Sports and/or Foot Locker. He is an effective coach who can motivate his team and encourage them to deliver their best performance. He executes KPIs and boosts sales whenever needed.
Champs Sports Application
Go to the Foot Locker website and choose Champs Sports from the different brands listed. You can further filter your job search by indicating the job category (planning, merchandise, finance, retail etc.), your city and state, and your country.
However, you must be registered to the site in order to proceed to the application. You may create your account using Google, Facebook, or LinkedIn. You could also opt to create an account on the company website itself. Simply click the "Use Online Form" button.
You'll have to key in your personal details and contact information. You will also be asked for your current and preferred compensation, as well as your availability. There's also a button where you can upload of your resume.
Your resume doesn't have to be fancy. However, it must highlight your strengths and skills. Always include your training background and certifications. Objectives, which should be on top of your resume, should be clear and to-the-point.
Assistant managers and store managers usually conduct the interviews, and the process is usually relaxed. You'll be asked typical questions such as why you want to work for them and what you can contribute to the company. If you're aiming to work for the head office, supervisors and/or the HR manager might sit down with you during the interview.
Things to Know About Champs Sports
The work culture at Champs Sports is laid back, innovative, and team-oriented. All employees are encouraged to work together to drive sales and deliver quality customer service. The workplace also buzzes with an undeniable youthful atmosphere.
The company has recently opened another store at 10 Times Square. The flagship store has re-stocks from Adidas, Nike, and Jordan. New York is equally fast-paced as Champs Sports, making this new store opening perfect.
Champs Sports has an easy and chill vibe to it that attracts hundreds of customers every day. It is also listed in the top workplaces in New York.
In return for such feat and other numerous awards, Champs Sports and Foot Locker have both thought of ways to reduce carbon footprint. Champs Sports also helps its employees by providing them tuition assistance, especially for working students.
Application Links
Company: https://m.champssports.com/?mobile=true
Careers: https://www.sneakerjobs.com
Application: N/A