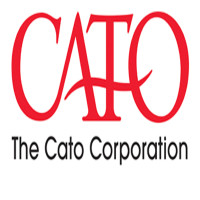 Cato Fashions is one of the top specialty retailers in the United States. Offering the latest trends at affordable prices, one can depend on Cato Fashions for stylish, high-quality clothing, shoes, accessories, and jewelry.
Wayland Henry Cato, along with his son Wayland Henry Cato Jr. and Edgar Thomas, spearheaded the inception of Cato Stores in 1946. The company was located in Charlotte, North Carolina. It is still headquartered there today.
There are currently over 1,000 Cato stores in 32 states. Cato Fashions also has an estimated 10,000 employees assigned to different departments and various locations in the country.
Cato Fashions provides health and dental insurance, Paid Time Off (PTO), and paid holidays to full-time associates. Part-time medical plan and dental discount plan are given to part-time associates. Both full-time and part-time associates get a 401K Plan.
Aside from other great benefits such as Employee Stock Ownership Plan (ESOP) and an employee discount of 20%, working at Cato Fashions will give you the opportunity to show your talents in a vibrant and exciting workplace.
How old do you have to be to work at Cato Fashions?
While Cato Fashions aims to provide equal opportunities when it comes to employment, one must be at least 18 years old in order to work in the company.
Cato Fashions Careers
There are a variety of jobs at Cato Fashions. As an actively expanding company, one can find vacancies in field management and corporate support. Opportunities to work under multi-store management and distribution centers are also available. Below are positions one can apply for.
Sales Associate: A Sales Associate is responsible for representing the company to customers. Duties include helping customers pick out merchandise and processing payments. A Sales Associate must be determined to help attain organizational goals by increasing sales at his or her designated store. One must also make sure that the goods being sold always look presentable to customers.
Assistant Manager:  An Assistant Manager's main responsibility is to assist the Store Manager. Other duties include training Sales Associates to provide excellent customer service to clients and ensuring that daily store operations go according to the company's goals and specifications.
Store Manager: A Store Manager is in charge of supervising the staff of his or her assigned store and overseeing the store's overall operations. He or she makes sure that sales targets are met and that the store works within the designated budget. A Store Manager is also tasked to communicate the progress or needs of the store to superiors.
Training Store Manager: A Training Store Manager's job is to oversee the training of sales personnel in his or her assigned store. He or she is in charge of directing and inspiring the staff to provide superb customer service and attain organizational goals through meeting sales targets. The Training Store Manager plans how these things can be strategically done.
District Manager in Training: A District Manager in Training's job is to oversee whether all sales associates in stores under his or her designated district are being trained properly. Training Store Managers usually report to them. On the other hand, they report to higher management.
District Manager: A District Manager's job is to ensure that all stores in his area are operating according to the company's plans. District Managers are also in charge of recruiting store managers for their district.
Senior District Manager: A Senior District Manager's job is to supervise all district managers and branches under a specific district. He or she makes sure that the stores in these districts are operating well and that they meet the sales goals of the company. Senior District Managers also ensure that stores are working within budget.
Regional Vice President in Training: A Regional Vice President in Training's job is to ensure that the company's goals and values are communicated to all managers and staff in a region. He or she is also tasked to assess whether the performance of employees or stores is at par with that of the company's standards.
Regional Vice President: A Regional Vice President oversees all sales and operations of the stores in their assigned region. He or she finds strategies to maximize the profitability of the company that he or she works for. The Regional Vice President is also constantly on the lookout for new business opportunities.
Territorial Vice President: A Territorial Vice President is in charge of keeping track of the profitability of stores in a territory and analyzing how the company can exceed their current performance. Like the Regional Vice President, the Territorial Vice President looks for business opportunities for the company but in a wider scope.
Cato Fashions Application
One can easily apply for a job at Cato Fashions.  You just have to browse the job openings, fill up the online employment application found in the Cato Fashions website and submit it to the store of your choice.
Online applications are also accepted for positions under multi-store management, distribution center, and corporate. For store associate positions, one can download the online employment application and submit the filled up form to the store where you want to work.
It is advisable to fill up the application form or online application honestly and to the best of your knowledge. One must be specific when giving details in order for your application to be better processed.
Resumes must be concise and straight to the point. It is important that past job experiences and internships are thoroughly explained. Educational information must be listed starting from the most recent. Awards and recognitions must definitely be included.
If called, prepare for your interview both mentally and physically. You will never really know how the interview will go but it is best to practice your answers to the usual interview questions. Also, make yourself look neat and presentable.
Things to Know About Cato Fashions
Cato Fashions company culture is deeply ingrained in providing outstanding customer service to clients. Your interpersonal skills will be greatly developed here as teamwork is essential for daily tasks.
News Worthy Events at Cato Fashions is that December Sales Release happened last January 4, 2018. Cato Corporation also stated a regular quarterly dividend of $ 0.33 per share.
Cato Fashions is known for bringing the trendiest styles to customers with new styles coming in every week. The specialty retailer is also known for its affordable prices.
Being an equal opportunity employer is one of the things that Cato Fashions prides itself of. Here, potential employees are assessed based on their capabilities and not on their race, color, disability, age, or sex.
Application Links
Company: https://www.catofashions.com/
Careers: http://info.catofashions.com/jobs/
Application: http://info.catofashions.com/jobs/employmentapplication.pdf