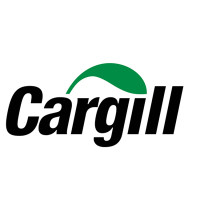 Cargill is a diverse company, providing food, agricultural services, risk management, and financial and industrial products. It is the world's largest privately-owned company. They have many thousands of customers, who they help to thrive.
Cargill dates back to 1865, when William Cargill bought a granary in Iowa, then part of the American frontier. Cargill grew under his leadership, moving to Minneapolis, and has expanded greatly over the 1900s.
The company employs over 140,000 workers in 66 different countries around the globe. Cargill has won numerous awards, such as the Visionary Award in 2014, the Presidential Green Chemistry Award in 2013, and the Hunger Hero Award also in 2013 for providing over 600,000 pounds of corn to needy families.
Cargill takes care of its employees with a choice of 3 different healthcare plans, vision, dental, financial incentives, as well as short- and long-term disability plans. They also offer a 401(k) plan and tuition reimbursement for those eligible.
How old do you have to be to work at Cargill?
Potential employees of Cargill should be 18 years old. Employees like to work for this company because of its mission to nourish people, friendly coworkers, good potential for upward mobility, and great benefits.
Company Links
http://www.cargill.com/careers/index.jsp