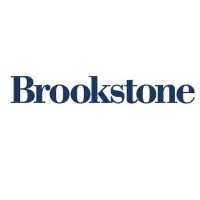 Brookstone is a retail chain headquartered in Merrimack, New Hampshire. They sell a wide range of products such as pillows, blankets, tablet accessories, speakers, smartwatches, alarm clocks, drones, and massage chairs.
The company was founded by Pierre de Beaumont in 1965. Its first location was opened in Peterborough, New Hampshire in 1973. In 2014, the retail chain was purchased by Sailing Capital, a Chinese investment firm, and Sanpower, a Chinese conglomerate.
Brookstone currently operates over 200 stores in the United States and Puerto Rico. It also has strong presence in some Asian countries, particularly in China.
Employees enjoy competitive pay rates and benefits such as healthcare programs (medical, dental, and vision), vacation/sick/personal leaves, accidental death and dismemberment insurance, short-term and long-term disability coverage, 401(K) plan, and associate discounts.
People who have worked and are working in Brookstone enjoy the fast-paced yet fun environment. Since employees handle the sales of different products, they get to learn something new every day.
How old do you have to be to work at Brookstone?
You have to be at least 16 years old to be considered for entry-level positions such as sales associate and stock room associate. More experienced candidates may seek higher positions such as sales manager and district manager.
Brookstone Careers
Brookstone opens around 15 new stores each year, requiring them to continuously hire employees to fill the newly-created jobs. Regular hiring is also necessary to fill the positions of outgoing employees. Entry-level and managerial positions are open to qualified candidates.
Sales Associate: Warmly and actively engages customers to encourage them to make purchases, processes customer purchases at check-out, keeps the sales area organized, and cleans the store; must have solid selling techniques and skills to build instant rapport with shoppers, identify the customers' needs, and meet the individual sales quota.
Stockroom Associate: Receives and organizes merchandise shipments, unloads boxes of merchandise, separates sales items by category, replenishes the sales area with new products, maintains order and cleanliness in the stockroom, as well as records bin labels and inventory logs; must possess strong organizational skills.
Customer Services Specialist I: Provides high level of customer service, builds rapport with clients, processes sales orders through phone and enters order information into the marketing system, addresses customer concerns, creates unique solutions and utilizes the company's service guidelines in order to resolve customer complaints or issues.
Equipment Operator: Operates heavy equipment in an appropriate and safe manner to prevent accidents and damage to property, performs periodical safety and maintenance checks to equipment to ensure proper functioning, advises and informs the management for major repairs and/or maintenance; must be well-built and able to lift at least 35 pounds.
Material Handler: Works in production facilities and warehouses to move products, wraps and puts materials on a delivery truck, pulls materials off the truck and puts them in their proper place on the shelves or sales area, ensures production areas are always fully stocked, moves quickly to fulfill orders; must be able to lift at least 35 pounds.
Truck Loader: Loads delivery trucks with customer orders in a safe, timely, and efficient manner, appropriately disposes of used or empty shipment materials (boxes, packaging) to maintain clean and safe working conditions, installs bracing, padding, or strapping to prevent damages or shifting during transit; must be able to tolerate cold and hot temperatures in the warehouses.
Return Processor: Processes product returns, inputs accurate return information on the customers' accounts, inspects returned items to check for condition and quality, follows all safety and security return procedures for all product types, maintains an organized and safe work environment, performs general warehouse duties such as material deliveries and warehouse clean-up.
Retail Mobile Technology Support: Provides support via email and phone for issues related to Wi-Fi networks, streaming audio products, mobile devise management (MDM), mobile enterprise applications, etc.; must have solid written and verbal communication skills, troubleshooting skills, and ability to work in a fast-paced retail environment.
Store Sales Manager: Manages one of the company's stores in an efficient and innovative manner in order to control expenses and drive sales performance, trains and develops sales associates who have the skills to close sales with customers, oversees price and stock control, maintains financial and statistical records of the store.
Senior Director of Wholesale: Directs and develops merchandising and sales strategies, establishes short- and long-term objectives that uphold the business development strategies, implements selling strategies and reports on their effectiveness and results, manages the development and cultivation of partnerships and relationships with new and existing customers and business partners; must have strong leadership, analytical, strategic thinking, and business skills.
Brookstone Application
Interested applicants may submit their application online or though the career portal accessible through their website, where they can also search for available positions and their corresponding qualifications.
In-store application is also accepted. Brookstone has numerous locations that hire workers on a regular basis, and which applicants can visit to express their interest in applying for a certain position.
When filling out application forms online, applicants must make sure to input true and accurate information. Qualified candidates who have knowledge or experiences related to the retail business may have an advantage over those who do not.
It is preferable that the resume caters to the retail industry to show suitability for the job positions. Together with their resume, applicants may also submit a cover letter.
The hiring process is generally quick, especially for temporary and seasonal positions. Applicants must exhibit confidence, professionalism, and enthusiasm during interviews and when visiting the store to follow up on their application.
Facts About Brookstone
Brookstone offers a fun and engaging workplace where easy-going, goal-oriented people get to work with each other. Tech-savvy people will also enjoy working here as they get to test and show off new gadgets in the stores.
In April 2018, the company announced the launching of its PLUS Innovation and Retail Platform which helps tech brands and makers sell their products in leading malls at lower cost structures.
The retail chain has been known for the quality of its products and service, and for being a place where shoppers can have a fun and interactive shopping experience.
The company has teamed up with the We-Care Community, meaning customers automatically make donations just by making purchases through their online store (ranging from one to five percent of the item's value).
Application Links
Company: http://www.brookstone.com/
Careers: http://www.brookstone.com/careers.html
Application: NA