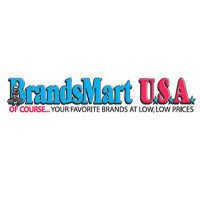 As you fill out a BrandsMart USA application, know that you're trying to join a family-owned company that strives to give consumers quality products directly from the manufacturers.  Links to apply for jobs at BrandsMart USA are at the bottom of the page, as well as a link to the affiliate program.
Robert Perlman founded BrandsMart USA in 1977 in Miami, Florida. The original store was shut down as the store moved to an even larger facility.  Five more stores were added across Southern Florida, and has spread into the Atlanta, Georgia area.  Perlman's son, Michael, currently heads the company.
BrandsMart USA is known for its stores huge sizes and endless selection of electronic devices for the home and for personal, outdoor use.  Also, they offer in-store repair stations that will fix products sold from BrandsMart USA as well as other stores and basic hookups for appliances and electronics.
The recession hit BrandsMart USA hard, leading to the closing of at least two stores, one of which was sold off to a local university to expand their campus.  However, it still operates multiple stores, and provides over two thousand five hundred BrandsMart jobs.  They've also started turning towards a heavy online presence.
BrandsMart USA Careers
As BrandsMart USA is a family-owned business, there are no positions available at the corporate level.  However, at the local level there are several positions available in almost every department in every store, which are spread across Florida and Georgia.
Some people don't want true BrandsMart USA careers, so instead, they offer an affiliate program.  Unlike traditional jobs, where people sell in store, this program allows people to make money off of commissions when they send people to the BrandsMart USA website for purchases.
How old do you have to be to work at BrandsMart USA? Age requirements vary by job.  As you browse BrandsMart USA jobs online make sure to check and make sure that you match the requirements that they ask for as several require that you have had at least some experience.
All stores open at the same time, Monday through Saturday ten am.  On Sundays, stores open at eleven.  When it comes to closing times most stores are on the same schedule as well, closing at nine thirty Monday through Saturday and at eight on Sundays.  The only place that is different is the clearance center, closing at seven every night and closing on Tuesdays and Wednesdays.
BrandsMart USA Job Descriptions
Appliance Field Technician – Going out and working in customers' homes to make sure that the appliances they purchased works with their existing set up is a major part of this job.  Knowing about all the big products that you could be working with and how they work is mandatory.  Compensation is around $25,000 a year.
Appliance Sales – Having in-depth knowledge about all the appliances that are sold is big part of this job as you'll be answering any and all questions that customers may have.  Being able to compare and discuss the best options for a person off of what they give you is an excellent skill to have.  Compensation is around $20,000 a year.
Furniture/Bedding Sales – Being able to answer customer questions in order to give them the best service is a major part of this job.  In order to do that, you need to know everything that you can about the products that you're selling.  Compensation is around $30,000 a year.
Appliance Repair Technician – Working closely with customers, you will try and figure out what is wrong with various products and go through the proper steps in order to repair the product.  Knowing everything that you can about all the brands that are carried is important for this positions.  Compensation is around $30,000 a year.
BrandsMart USA Interview Questions
Here are some questions you may be asked during your interview:
Why do you want to work for BrandsMart USA? As this is an extremely common interview question, you should be prepared for it.  Talk about what drew you to the company, whether it was the company culture or benefits, and why it's your first choice in places to work.
What experience do you have? Make sure to highlight all your experience.  If you've worked previously to in the sales and repair fields, make sure to talk about it and provide plenty of examples to enhance and back up all the points that you're trying to make.
Where do you see yourself in the next few years? Your interviewer is looking to see if you'll planning on staying with the company.  Be realistic in your career expectations and let them know that you're willing to take on extra challenges and responsibilities in order to move up in the company.
As this company is geared towards customer service, you may be asked this question in the form of a hypothetical situation: How would you deal with an upset customer? Be practical and realistic in how you would take care of the customer and work on turning their experience around.
As this company has several products and several brands, you may be asked: How would you work through not knowing about something the company carries while talking with customers? Be honest about what you would do and how you would work through the shortcoming as well as talking about how you would prevent the issue from arising again.
Advice for the Application Process
How to apply for BrandsMart USA online: there is no BrandsMart USA application that you can turn in online.  A printable application for BrandsMart USA is listed below, as the company encourages all interested parties to go into their stores and hand in their application.
Before attending your interview, make sure to do research on BrandsMart USA and the industry in order to have a list of prepared questions for your interviewer.  This may seem excessive for an entry level position, but it will show that you're prepared and will place you in front of other candidates.
Having a positive and friendly demeanor when you go for your interview will give your interviewer a good impression and show that you are ready to work in customer service. At the very least, dress in business casual as your interview will be in a formal setting.  If you've applied for a managerial or supervisory position, a suit would be more appropriate.
Make sure to show gratitude at the opportunity to interview with BrandsMart USA and inquire about the best way to check on your hiring status afterwards.  Few applicants will learn if they got the job during the interview process, as BrandsMart USA will want to screen all candidates before making a final decision.
Also See:
hhgregg: Visit the job application for hhgregg to apply today.
National Instruments: Visit the National Instruments application.
RadioShack: Use the RadioShack job application to apply here.
Verizon: See our resource page for more information on Verizon careers.
Cricket Wireless: See this page for jobs at Cricket Wireless.
Company Links
http://www.BrandsMartusa.com/docs/EmployeeApp.pdf
http://www.BrandsMartusa.com/global/careers.jsp
http://www.BrandsMartusa.com/affiliates