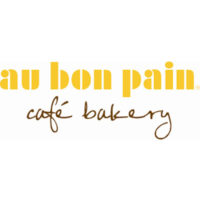 Au Bon Pain is a café and bakery that serves fresh baked goods and meals. They cater events and are sure to consider any allergies or intolerances that their customers may have. Currently they are mainly located on the East coast of the United States of America.
The founder, Louis Kane, first came up with the idea in 1978 when he wanted to bring fresh baked goods to the city. The current CEO is Sue Morelli and was named so in 2006.
Au Bon Pain's location in Notre Dame was named 2014's Franchisee of the Year in October. Keeping their streak of great service and food up the next month they were named the number 1 Healthiest Chain Restaurant in the U.S on a list of ten by Live Science.
On top of the typical Health Insurance benefit that employees receive, they also get yearly Vacation and Paid Time Off. Employees also receive a 50% discount off menu items when they go into the restaurants.
Working at a restaurant is a lot of work, but the employees do not seem to mind so much. The benefits are a plus to the management and flexibility of the company.
How old do you have to be to work at Au Bon Pain?
In order to be able to apply for a job at Au Bon Pain you must be at least 18 years or older. Having a GED or High School Diploma is a plus, but is not necessary for many of the positions.
Au Bon Pain Careers
There are many entry level jobs available at Au Bon Pain. They are all customer service focused since they have you dealing with customers face to face. Being able to manager your time well and stay focused throughout the work day will take you far in this company.
Sandwich Maker: The Sandwich Maker must be organized and able to multitask in high pressure situations. They must be able to prepare the customer's order quickly and be sure to remember each recipe with little to no help. They are required to also create specialty drinks as the customer requests them.
Cashier: A Cashier is responsible for making the first and sometimes the last impression on customers. They must be friendly and a team player making sure that each customer encounter is a good one. They must have a strong knowledge of the menu and what each items contain in order to answer any questions.
Baker: The Baker must be willing and ready to work early hours to start on fresh baked goods. They must be able to follow recipes that they are given to ensure the quality of the product is consistent with every batch.
Prep Cook: A Prep Cook must be able to wash, cut, weigh, and mix ingredients according to the recipes they are given. They must be able to plan, prepare and stock the kitchen according to the orders that they receive. A Prep Cook is responsible for keeping up with the standards of appearance and freshness that is set by the company.
Dishwasher: The Dishwasher is required to maintain a clean and sanitize kitchen. They must be able to clean utensils not only properly, but quickly to ensure customers are not waiting long. They are also required to clean bathrooms and stock supplies throughout the work day.
Accounts Receivable Coordinator: An Accounts Receivable Coordinator must be able to analyze and determine causes for cash shortages in their assigned stores. They must be able to come up with new and creative ways to prevent this while being able to update their progress in the company system.
Administrative Customer Service Representative: The job of the Administrative Customer Service Representative is to assist and support the management team that is put in place. They must adhere to all the store guidelines, including proper uniform and cash handling policies. As well as handling front of store responsibilities they may be required to handle administrative tasks.
Production Worker: The Production Worker must be able to lift and carry up to 50 pounds of baking equipment. They must be able to measure and mix ingredients properly and in line with food safety and quality standards.
Sanitation: A Sanitation worker is responsible for keeping all food production equipment clean. They must be able to use a pressure washer and clean using chemicals properly. They must be able to disassemble and reassemble equipment to ensure that it is cleaned thoroughly.
Kitchen Manager: The job of the Kitchen Manager is to assist the General Manager (GM) with daily duties. They must be able to make sound decisions in place of the GM and have excellent communication skills. They must be able to keep track of and log any information that they receive throughout the day.
Au Bon Pain Application
To apply at Au Bon Pain, you must have a copy of your resume as well as a copy of professional references. The easiest way to submit an application is online through their website.
Submitting an application to this company is done online. You must find the job title that you are most interested in and create an account so that you are able to keep track of the progress of your application.
When filling out an online application be sure that you have set aside enough time to complete the application in one sitting. Stopping and going back to the application may cause the job opening to be closed or you to forget where you were.
A resume that is submitted online must be clean and crisp. It should be easy to ready without any crazy fonts or colors. Using Calibri or Times New Roman font with a black text color looks professional and ensures readability.
Once your interview is scheduled, be sure to set a reminder an hour, plus travel time, before. Being sure that you have two hard copies of the resume you submitted as well as a small professional looking notebook with a couple of questions written down.
Facts About Au Bon Pain
The environment in an Au Bon Pain restaurant is family friendly and always a wonderful place to eat. The employees are trained to be kind and listen to each customer's order to ensure it is made correctly the first time. The employees enjoy working there due to the benefits and kind management that work with them.
With the growing popularity, the lines can be long at Au Bon Pain. Even with the fast and friendly service of their employees there still might be a small wait. However just recently was the announcement of a skip the line option called ABP Pickup for their customers.
Known for their delicious and healthy meals the company is sure to keep their standards high. This includes being sure to have the freshest ingredients from year to year and season to season. They change up their menu to match what ingredients are the best tasting for their customers.
Au Bon Pain has established a program called Food for Life. This program was created to help provide food for families and individuals that might not have it. They work with many local organizations and food banks to ensure that the unsold bakes goods get some use.
COMPANY LINKS