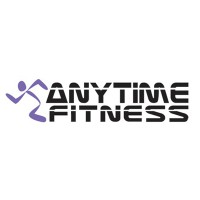 Anytime Fitness is a health and fitness club that has more than 3,000 franchises in 20 countries. Their establishments are very accessible as they operate 24 hours a day in all days of the year.
In 2002, Chuck Runyon, Dave Mortensen, and Jeff Klinger, former owners of the Southview Athletic Club, founded Anytime Fitness. By 2005 the company had 77 franchises and by 2012, they had operations in 11 countries.
In 2015, the company was no. 1 in the Entrepreneur Magazine's Top Global Franchise list. This was after they opened an average of 300 new gyms for 8 straight years.
The fitness club's employees receive many benefits which includes a 401K plan, flexible schedules, health insurance, and paid vacations. They can also enjoy an active lifestyle as they receive free gym membership.
Employees love working for the company because they can help other people live healthier lives. Furthermore, employees also loved the free food and transportation allowance which helps them save more money.
How old do you have to be to work at Anytime Fitness?
People who wish to work at Anytime Fitness should ensure that they have the necessary skills for the job and that they can pass the minimum age requirement of at least 18 years old.
Anytime Fitness Careers
Anytime Fitness offers great careers for applicants who have the attitude and skill to help the company provide the best service for their customers.
Personal Trainer: A personal trainer provides lessons for the gym members. Their duties include determining what kind of workout and diet plan is suitable for the members and guiding them every step of the way. Personal trainers need to be physically fit to serve as an inspiration for the trainees and they must have the patience to handle customers.
Member Service Representative: A member service representative interacts with the gym members on the behalf of the company. They guide newcomers to the gym, inform them about products, and handle customer complaints. Member service representatives need to have proper grooming and good customer service skills to be effective in their duties.
Receptionist: A receptionist accommodates the gym members. Their duties include greeting newcomers, keeping a log of who goes in and out of the establishment, and providing customer service by answering inquiries and giving information. Receptionists need to be properly groomed and they must have good customer service since their job requires them to interact a lot with the customers.
Zumba Instructor: A zumba instructor provides leadership for the gym members during zumba sessions. Their responsibilities include picking music, making dance steps, and instructing the members about how things should be done. Zumba instructors need to have good customer service skills and the physical fitness to be able to last through multiple zumba sessions.
Sales Associate: A sales associate helps the customers choose their ideal product. Their duties include enticing the customers to buy products, providing information, and offering suggestions. Sales associates need to have good customer service skills and proper grooming since they talk with the gym members.
Personal Training Manager: A personal training manager leads a team of trainers to ensure that the customers receive proper training. They teach trainers about the different workout and diet plans and about how to treat customers. Moreover, they oversee how the training is done and correct any mistakes. Personal training managers need to have good communication and leadership skills.
Sales Manager: A sales manager is in charge of leading a team of sales associates. Their duties include setting sales goals, studying data, and making sales plans. They can also conduct job training programs and they have the power to make sales personnel-related decisions. Sales managers need to have good analytical, decision making, communication, and leadership skills.
Assistant Gym Manager: An assistant gym manager assists the manager in running the gym. They direct employees, ensure customer satisfaction by talking to them, and check if the equipment are working properly. If the manager is absent, it is their job to step up and run the gym. Assistant managers need to have good multitasking, leadership, and management skills.
Gym Manager: A gym manager keeps an eye on the store's operations. They tell employees what to do, conduct job training, participate in the hiring and firing process, make periodic performance reports, and provide customer service by talking with customers about their experience in the gym. Managers need to have good leadership, communication, and management skills.
General Manager: A general manager is responsible for keeping an eye of an area with many locations owned by the company. Their responsibilities include reviewing performance reports, visiting the locations one by one, and relaying the information they have learned to the company. General managers need to have good communication and leadership skills, as well as the patience needed to go from location to location.
Anytime Fitness Application
For applicants who wish to land a job at Anytime Fitness, all they need to do is to determine if they are fit for the job, gather all of the job requirements, and submit an application to any of the company's gym.
For applicants who can't leave their homes, they can make an online application. They just have to submit their application in the careers section of the company's official website.
In filling up the application form, the applicants must read the instructions first to avoid mistakes. If they make errors, they should just get another form as erasures can make it look dirty.
For the resume, the job seekers should bolster their credentials by choosing the right format. They should also prevent filling the resume with irrelevant information, instead, they should keep it short and substantial by making sure that they write only relevant information.
As preparation for the job interviews, the applicants must study the commonly-asked interview questions for the job that they are applying for and do a practice interview with a friend to increase their confidence.
Facts About Anytime Fitness
The culture at Anytime Fitness is great as each gym houses a great staff, good customers, and employees love how they can help other people change their lives.
In February 2018, Steve Sherwood, one of the company's franchisees, announced that a new location will be opened in Bradford Towne Center, Bradford County, Pennsylvania.
The company is known for being available for its members at any time they choose as their gyms are open 24 hours per day, 365 days per year and they are also famous for the professionalism of their instructors.
As much as the company cares for its members, they also care for the community. They show their love by using the company-owned HeartFirst Charitable Foundation to give financial support for various causes.
Application Links
Company: www.anytimefitness.com
Careers: N/A
Application: N/A