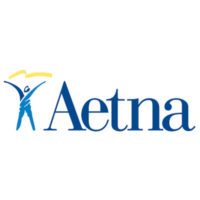 When Aetna Insurance Company was first founded its main goal was to sell life insurance. Over the years it expanded to sell all kinds of health insurances, including but not limited to, medical, dental, life, and Medicare. This caused them to change the name to Aetna Insurance.
From humble beginnings in 1853 Eliphalet A. Bulkeley's was named the company's first president and remained so until 1872. Currently Karen S. Lynch is the president, appointed in 2015 as the first women president in the 160 years that Aetna has been a company.
The company employs over 40,000 people nationwide and counting. With 23 million medical members, 14 million dental members and 15 million pharmaceutical members Aetna is bound to win some awards. In 2014, they received the Innovation in Reducing Health Care Disparities Award, having received this award three times in all. Having been named one of Corporations of the Year by 2015 Women's Enterprise Magazine, Aetna continues to improve.
Working with this company comes with its benefits. Not only do they offer their Health Insurance package (medical, dental, pharmacy, etc.), but they also offer a 401K plan that employees love. On top of these basic benefits they also offer Vacation and Paid Time Off (PTO) to their employees to help with any emergencies that may arise in day to day life.
Having over 40,000 employees working at this company there are bound to be some bumps that arise. However, many of Aetna's employees are happy to work within the company, stating that the career opportunities are endless. This is only comparable to the flexibility that the company provides.
How Old Do You Have To Be To Work At Aetna?
Aetna is an equal opportunity employer and does not discriminate against age, gender, race, or sexual orientation. It is important to keep in mind that even the entry level positions do require a Highschool Diploma or GED, meaning that an applicant must be 18 years of age or older to work within the company.
Aetna Careers
Aetna is a large insurance company that has a wide range of employment opportunities. Although the company's focus is health insurance it is important to keep in mind that there are many different jobs that come into play when assisting one person with their claim.
Claimed Benefits Specialist: A Claims Benefits Specialist has the important job of reviewing each of the medical, dental, and life insurance claims that are submitted. They determine whether the claim is a basic request or needs further research to be accepted. If there is more information needed the Claims Benefits Specialist advises what it is and assists in retrieving the information.
Customer Service Representative: The Customer Service Representative's job is to assist clients in any general or specific questions that they may have about the company. They respond to questions via email, and phone about policy, how to fill out a claim, and give updates about on-going issues. The Customer Service Representative must know how to identity and escalate a situation.
Actuary I: An Actuary I must be able to work in a team environment. They work with a variety of different departments to help support local and regional business. Actuaries must be willing to test different supporting technologies and know how to improve it. They must be extremely organized and work well under pressure.
Financial Associate: The Financial Associate is a supporting role to Corporate Planning leadership. They must have excellent skills with Excel and Hyperion. A Financial Associate must be highly organized and know how to put together financial reports and any material that goes along with it.
LG Underwriter: A LG Underwriter must be able to analyze sales reports for small and large group contracts. They must be able to determine the risk factors that go along with signing up new customer or renewing old contracts. This position works closely with sales.
Medicare Sales: The position of Medicare Sales: Direct to Customer is a field position that helps with generating new clients for the Medicare Advantage program. They work directly with customers to explain the program and the benefits of enrolling in it. Direct to Customer Sales Associate must be able to build the brand and represent the company in a professional manner.
MDCR Sales Associate: The MDCR Sales Associate is an office position that requires good telecommunication skills. They must be able to work with a sales team sharing a book of businesses and potential clients. MDCR Sales Associates must uphold the company brand while also convincing clients to enroll.
Care Management Associate: A Care Management Associate works closely with the Care Team to assist in analyzing care plans making sure they are effective. They must be able to review customers and see what services they might benefit the most from and communicate effectively with clients, doctors and co-workers.
Administrative Assistant: An Administrative Assistant supports the senior directors of the varying departments within the company. They must be organized and know how to handle day to day tasks such as; creating documents easily understood by staff, organizing meetings, supply ordering, and working with vendors.
Case Manager: The Case Manager works directly with current clients to determine their medical needs. They keep track of any inpatient work that is done, discharge planning, and creating a plan that best fits the needs of their client. They are the advocate for a patient and must be personable and professional.
Aetna Application
To apply for any of the many jobs at Aetna all you need to do is be sure you have an internet connection. Of course, an electronic copy of your resume is also needed for this process and a list of professional references is not a necessity, but helpful.
Since the only way to apply for one of the many jobs at Aetna is online it is important to consider this when considering potential employment. Having a reliable internet connection throughout the application and hiring process is essential.
When filling out the application online be sure to complete it in one sitting. Leaving out any information that is not relevant to the position or could be misunderstood by the employer. When submitting your resume online make sure it is in a .doc, .docx, or .pdf form so it is easily opened and read from any computer.
Before you submit your resume be sure that it is easy to read and does not have any typos. Double check any person information that is listed (i.e. name, email address, phone number, and physical address) to be sure that it is updated and correct. Having your resume on multiple pages can be tedious to read, so try to condense it into one.
Once an interview is scheduled be sure to read up on the position applied for and the company itself. If applying for multiple positions know which one you are being interviewed for, to not confuse yourself or the interviewer. Bring questions and three professional grade copies of the resume you submitted. One for yourself, and two for the interviewers, having an extra copy is never a terrible thing.
Facts about Aetna
There are many different jobs that cause this company to work well, because of this there are many different people that must work together. Being able to work in a team is essential to the accepting and friendly environment.
In the 2016 Corporate Equality Index, in relation to lesbian, gay, bisexual, and transgender, the company received a 100 percent on workplace equality. This shows that they are striving to be all inclusive and not just meet an industry standard.
They are best known for their inclusiveness within the company, being sure that each of their employees feel comfortable in their environment. While striving to better their services with each of their clients. It is important to know that they are student friendly, offering internships and programs that allow students to learn and grow within their field of interest.
Race for the Cure, Marine Corps Marathon, and the American Heart Association are only a few of the events that Aetna sponsors to help educate the community about health. They also support Read Across America, Hole in the Wall Gang Camp, and Make-A-Wish Foundation showing how active they are within the community.
COMPANY LINKS
https://www.aetna.com/index.html