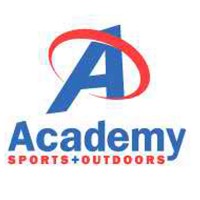 Academy Sports + Outdoors is a retail chain that offers an extensive product line which includes clothing, footwear, and equipment for recreational activities. They also have a wide range of survival equipment, backyard game toys, and travel accessories.
Arthur Gochman and a business partner opened the company in 1938 as a tire shop. Years later, it turned into an army supply store and expanded its product lines to offering sports and outdoor recreation apparels, footwear, and equipment.
Now, Academy Sports + Outdoors operates over 290 stores across 16 states. It is employing over 23,000 individuals and has reached sales which exceeds of $4.7 billion.
Qualified employees enjoy a range of work benefits including healthcare, bonus programs, merchandise discount, relocation assistance, and 401(k) retirement plans. Team members will also take part in any employee recognition programs.
Academy Sports + Outdoors cultivates a friendly working atmosphere. Other than that, the company also offers a great work and life balance for all team members.
How old do you have to be to work at Academy Sports + Outdoors?
One must be 18 years and older to work at the company. They also require job applicants to be high school graduates or someone with a general education degree.
Academy Sports + Outdoors Careers
The company has various entry-level careers in different departments such as sales, distribution, human resources, and more. Academy Sports + Outdoors has training programs that lead employees to management careers.
Sales Team Member: A salesperson welcomes and leads customers to the products they're searching for. He or she manages a certain area and supports customers when it comes to their concerns such as stocks, prices, and any product defects. This employee also adheres to company policies about staff behavior.
Receiving Team Member: Receiving team members unload and pack merchandise from incoming deliveries. They count the number of inventories on hand and keep them safe in the warehouse. These employees need to have certain physical requirements which should allow them to do their job well.
Store Cashier: Cashiers scan the purchased item, receives payment from the customers, issue receipts, and provide due change. The employee is also tasked to issue refunds for any defective items exchanged by the buyer. Other than that, they balance transactions before and at the end of store hours.
Inventory Control: Employees monitor the number of inventories and document them for safekeeping. They work hand-in-hand with the asset protection or loss prevention team to lessen theft and fraud claims. Inventory control teams provide feedbacks and suggestions to safeguard the products of the store. 
Asset Protection: Asset protection members greet customers and engage them upon entry or exit for inspections. They stay at the entrance of the store to deter theft. These employees are in close communication with law enforcements to report burglaries. Asset protection members also monitor the quality of goods and report stolen and damaged merchandise to the manager.
Custodian: General custodians assist in cleaning, vacuuming, or sweeping of dust and dirt in the store. They do regular inspection and maintenance of equipment to ensure its functionality. General custodians make sure that everything is in order and compliance with the safety and cleanliness policies of the store.
Talent Acquisition Coordinator: They work with the Human Resource Department to conduct and support the state-wide recruiting efforts of the company. Talent acquisition coordinators help in job postings done through internal and external websites and third-party organizations. They also assist the HR in making letters and responses to candidates who got selected for an interview.
Human Resource Operations Associate: These associates support the HR management in processing and verifying employee profile, benefits, and payroll. They document and explain company policies to their staff and personnel to ensure that the store is functioning as it should. Also, the associates assist in resolving employee issues and do auditing records for company reports.
Contact Center Customer Service Associate: These virtual assistants perform duties at home and handle incoming customer calls to provide solutions for different customer concerns. They respond to clients in various communication channels like chat, call, or emails. Also, these employees identify and answer problems pertaining to products bought or account technicalities.
Cycle Count/Audit Team: The audit team members assist the inventory staff in counting merchandise in warehouses. They audit outgoing and incoming deliveries and inspect the goods whether they're in good condition. The company also expects them to work and handle equipment like forklifts and other machinery to make the work easier.
Academy Sports + Outdoors Application
Applicants will have to secure documents required for job requirements and hiring purposes. They need to submit a complete list of papers like diplomas, cover letters, and resumes to the store.
Also, job seekers may apply via the company's website or online ads sites where they can create a profile page. They can upload their resumes and write cover letters tailored to the job description of the position they want to apply.
When applying online, job hopefuls have to fill all the blank fields and upload an updated resume. Applicants also need to read the job description and write a compelling job cover letter according to the employer's needs.
When writing resumes, candidates must keep their document short and updated. It's recommended to have an online profile ready to supplement their complete experiences too.
If selected for an interview, the applicant needs to practice answering questions the hiring personnel might ask. He or she also needs to wear a business casual attire and arrive early at the interview location.
Things To Know About Academy Sports + Outdoors
Academy Sports + Outdoors has a great business atmosphere as it cultivates a culture of a friendly-family work ethics. There are great communication and support received by employees from the management.
The company is now celebrating its 80th anniversary and made improvements with their product lines. They also introduced a trade-in program where kids can swap their old bats for a 20% discount store purchase.
Academy Sports + Outdoors is a famous sport and outdoor retailer chain the offers an extensive line of merchandise for various activities like camping, recreational sports, fishing, and hunting.
The establishment partners with local sports teams, non-profit organizations, and conservation programs to raise donations and sponsorships for sports and environmental care. They require proposals to reach the company at least three months in advance for them to consider it.
Application Links
Company: https://www.academy.com/
Careers: http://careers.academy.com/
Application: https://academy.wd1.myworkdayjobs.com/Careers