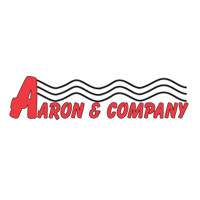 Aaron's is an industry leader with a legacy of helping people acquire properties in an easy and convenient way. They do not offer items on credit. They lease furniture, appliances, and other items a person needs for the home.
The company was founded in 1955. It was built on the core principles of helping customers. They provide several easy plans to match the person's financial status to enable them to acquire items they need.
Today, Aaron's continue to grow. It has more than 2, 000 stores across the United States. Each store is founded on excellence and operates with the principle of giving. Each client and employee is treated with respect, integrity and compassion.
Employees get to enjoy many benefits. These include healthcare benefits such as dental, medical and vision insurance. They also get good compensation packages such as commission and bonus opportunities, life insurance, 401(k), associate purchase discount and disability benefits.
People enjoy working with this company for the perks on top of the benefits. There are paid time-off for sick days and certain holidays. There's also an ongoing personal development program with skills training.
How old do you have to be to work at Aaron's?
Most of the entry level positions require the applicant to be at least 18 years old. Some positions require the applicant to be at least 21 years old.
Aaron's Careers
The company offers many opportunities for career growth. It offers opportunities in the field of retail, logistics, corporate, and IT departments.
Customer Service Representative: Renewal payment processing and assistance to clients for ownerships are among the key responsibilities. Lease form processing and input of accurate customer information are also part of this job's responsibilities. Aside from customer care and assistance, the customer service representative will also be part in the outlet showroom floor design and staging.
Customer Account Advisor: This position provides assistance to customers in the ownership process. This includes coaching about benefits for timely payments. The customer account advisor is also responsible for contacting clients to inform about lease agreement status, in person or over the phone. Merchandise returns, if it happens, are handled by the customer account adviser as well.
Outlet Sales Associate: This position takes on all the sales responsibilities. This includes leads generation up to finalization of agreements. Sales presentations are presented to customers while upholding standards, commitment and culture of the company. Meeting sales goals and customer expectations are at the core of the outlet sales associate's responsibilities. Associates serve as ambassadors committed to delivering exceptional customer experience.
Customer Retention/Call Quality Assurance: This position advocates data quality. This includes testing data for use within the organization. This job will require collaborating with data scientists, software engineers and data engineers. Work includes taking part in the creation of testing platforms and execution frameworks. This position is also involved in the adoption and success of continuous practice of integration and unit testing.
Delivery Driver: This is an important job in the company. The responsibilities include loading and securing the products in the delivery van, then safely transporting it to clients. Product information must be reviewed well and matched to the delivery schedule. Once at the destination, the delivery driver has to properly offload the product then install and demonstrate it to the customer.
Sales Manager: This position requires a passion for customer service and sales. The sales manager is responsible for generating new business through development and implementation of community marketing strategies. The job also gives assistance to the store manager on product ordering. This includes making plans for future events and sales, and stock balancing.
Accounts Payable Supervisor: This job is responsible for supervising the Accounts Payable staff. This includes daily communication with the manager and the team about open issues, review workflow, backlogs, and workload. Mid-year and annual reviews on employee performance are also conducted by the supervisor.  Procedures and processes are evaluated to improve subordinates' efficiency and to expedite workflow.
Treasury Management Staff Accountant: This job will reconcile transactions between credit cards and the daily/monthly HomeSmart Depository. Monthly bank reconciliations are also prepared and executed. Daily and monthly disbursement accounts are also reconciled. The staff accountant is also expected to help out with other team members as well as assist with special projects, as the need arises.
Accountant- Intermediate: Journal entries, both non-standard and standard, are prepared by the intermediate accountant. Supporting schedules to show accurate accounting data are prepared as well. Reconciliations on balance sheet accounts and audit schedules are also prepared. Discrepancies and variances are researched then suggestions are made for resolutions. Training and guiding lower level accountants are also within this position's functions.
General Manager: The overall profit & loss of the store is driven and managed by the General Manager. This position requires knowledge and skills on customer growth and maintenance, asset management, inventory control, associate development, and revenue production. The General Manager's strong leadership skills will lead and motivate store associates.
Aaron's Application
Application is through an online form submitted with all the important information. The website will ask the applicant to create an account and use that to log in and fill up an application.
Aaron's only accepts online applications. In store applications are rarely accepted. An online application asks for pertinent information such as personal data, skills and employment history.
Click the job posting then the blue Apply button. A prompt appears asking to login or create an account. This requires a user name or an email address then a password. Once, logged in, fill up the online application form.
In the resume, highlight the skills that can come in handy with the job applying for. Include past jobs related to the job the applicant is seeking to apply for. Relevancy of skills and experience is a huge plus.
Interviews can be intimidating but it's not. Be calm and confident in answering questions. The interview is an opportunity to show the management any qualifications that meets the job's requirements.
Facts About Aaron's
The company operates with a giving philosophy. Since its inception, the company has been giving hope to many. They give directly to communities and groups or through the ACORP or Aaron's Community Outreach Program.
The company is not just about giving great customer service and ownership plans. They also give back to the community through various programs. Recent community efforts include a makeover of the Keystone Teen Center in Oklahoma City.
The company is known for their affordable and easy plans to own items needed for the home. The company helps by offering lease ownership plans for affordable payments without long-term obligations. It's a lease to own, not credit.
The company not only helps people own things they need. They also award these things for free to deserving people. One example is the recent awarding of a fully furnished home to a single parent in Atlanta.
Application Links
Company:  https://www.aarons.com/#
Careers: https://jobs.aarons.com/store-opportunities
Application: https://jobs.aarons.com/?_ga=2.61039020.1449895831.1522078232-1869458314.1522078232